A Drover Alum Since Day One
---
August 09, 2018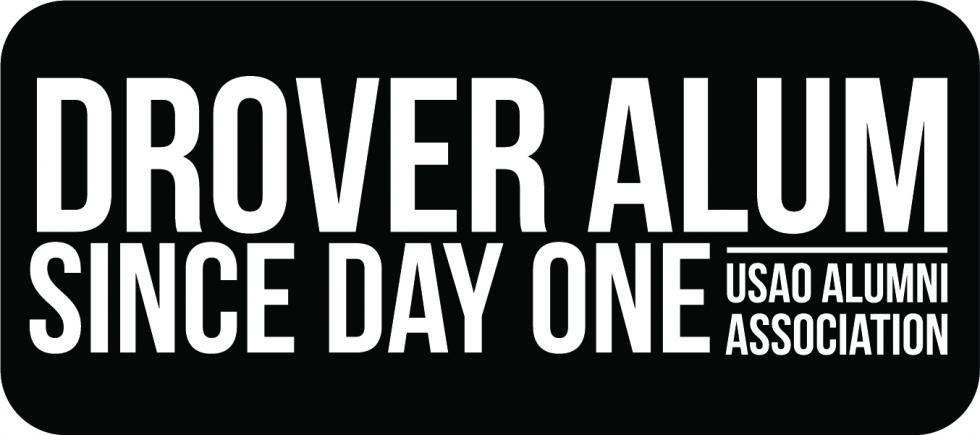 August has been a busy month for the USAO Alumni Association as they continue to move forward with their Drover Alum Since Day One campaign.
"One thing I've heard over and over since accepting this position is the need for connection between the current student body and our alumni," said Misti McClellan, director of alumni development. "Our idea is that if we can integrate the alumni into a more holistic college experience for our students, then transitioning them into engaged alumni after they graduate will be a seamless process."
Starting small, McClellan worked with USAO's office of communications and marketing to design stickers with the campaign slogan that were handed out to current students as they came into the alumni office, as well as at campus events such as Droverstock, the Green & Gold Bash and enrollment days.
Earlier this month, the first-ever Drover Launch party was held in Tulsa. Alumni send-off parties are a common occurrence on campuses across the nation, but this was the first one for USAO. Welcoming new students into the Drover family was a high point for several alums. Connecting with the new students' parents and sharing post-graduation success stories was perhaps even sweeter. "As an alum myself, it's always fun to share with incoming students and their families just how important a liberal arts education is and how USAO gave us the tools to navigate and adapt in the professional world," said Chad Wollenberg, coordinator for recruitment and admissions at USAO.
Another layer to these alumni-student connections will come on Saturday, Aug. 25, when the Alumni Association hosts their annual Freshmen Orientation Cookout at the Steven's Alumni House on campus. The cookout falls just a few days after new students have moved in on campus, and a few weeks after Drover Launch. The hope is that students who attended Drover Launch will see familiar faces among the alumni and their fellow freshmen, beginning their Drover life with a strong sense of connection.
"It's important that we are in places where the alumni can help support this university and our state-wide mission. That means working with the departments who oversee recruitment and retention, as well as hosting events across the state," said McClellan. "From collaborating with the Student Activities Board on redesigning our homecoming weekend to launching our pilot Alumni Mentor Program this fall, we will continue enhancing the connections with our students and sharing the message that we are all a Drover Alum Since Day One!"
If you are interested in volunteering for the Freshmen Orientation Cookout, please contact the Alumni Development Office at usaoalumnioffice@usao.edu or McClellan at mmcclellan@usao.edu.