Drover Alum Since Day One: April Doshier
---
January 10, 2023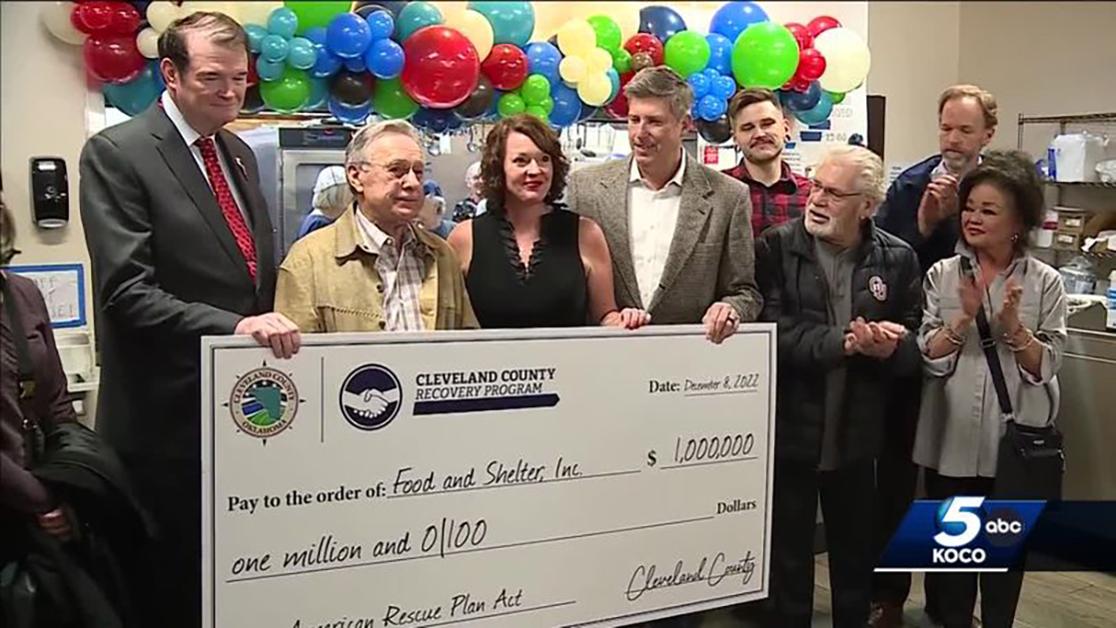 Having grown up in Chickasha, the University of Science & Arts of Oklahoma has always been a presence in the life of 2002 psychology graduate April Doshier. However, she came to love the institution through her close friend Rita, who was teaching there when Doshier was considering which college to attend and shared with her the amazing depth of the school's curriculum. USAO' interdisciplinary educational model had a formative impact on Doshier, and she would use these lessons as the basis for her tremendous success in the non-profit sector, which continues now more than 20 years after she completed her bachelor's degree.
"My time at the university taught me to value diversity. It has shaped me into a global thinker, a passionate activist and a willing community servant," she said. "I came into the school a fairly sheltered woman, and I left a free-thinker able to think towards solutions for both small and big problems."
Shortly after graduation, Doshier enrolled in a graduate program at the University of Oklahoma while also taking an active role in solving important social issues in her community, laying the groundwork for her future career in non-profits.
"I started working immediately helping to rebuild a small women's shelter on the verge of closing," said Doshier. "I helped raise money to keep the doors open, shaped policy and practice to meet state regulations, and built a team that would make it one of the strongest shelter programs in the state."
Even before her time working directly for an independent non-profit organization, Doshier already had a wealth of experience as an activist focused on women's issues. Alongside other USAO students, she helped initiate what would become an important annual community service event for many years to come.
"A group of friends and I brought into the university a somewhat controversial production called "The Vagina Monologues" [by Eve Ensler]," she said. "This production helped raise money and awareness for local programs helping abused women. We donated the funds raised to the Women's Service Center in Chickasha. Though at first people were so confused by this play and its title, it ended up being a wildly popular annual event and was the catalyst to start the Feminist Collective, which did some amazing things for our campus community."
Having served as the executive director of Food and Shelter in Norman for over a decade, Doshier's outstanding leadership on homeless issues in the area was recently recognized when the Cleveland County commissioners awarded the organization a $1 million grant in American Rescue Plan funds, as the small non-profit found itself on the front lines during the COVID-19 pandemic. In 2021, Food and Shelter served more than 213,000 meals, distributed 78,000 pounds of food and provided supportive housing to more than 1,000 people in the county.
Though this grant provides major support for Food and Shelter's continuing work, it is far from the first time Doshier has led the organization through considerable growth. After she had already served as director for six years, she oversaw the opening of a new, expanded campus for homeless services, which was necessary for Food and Shelter to effectively continue their mission serving unhoused residents of Cleveland County.
"I worked with our team and supporters to develop a plan, raised a ton of money, and in 2017 we opened the doors to a new dining room, administrative office and McKown Village, the first true tiny house community for individuals and families experiencing homelessness," said Doshier. "Since then, we have had visitors from around the world come to learn from us about how to make this model work."
Just last year, Food and Shelter also opened A Friends's House, an overnight shelter for homeless men and women, and are planning to open The Share Center, a resource center for those struggling with poverty. Throughout these numerous professional successes and the crucial services that her leadership has allowed Food and Shelter to provide, Doshier sees the development of her abilities as a thinker at USAO as one of the most important tools that have guided her on this path in life.
"I have a great passion for thinking about community problems and finding a way to help alleviate some of our community suffering. It is truly how I found myself working with friends who are homeless."