Drover Alum Since Day One: Rachel Dreschler
---
September 08, 2020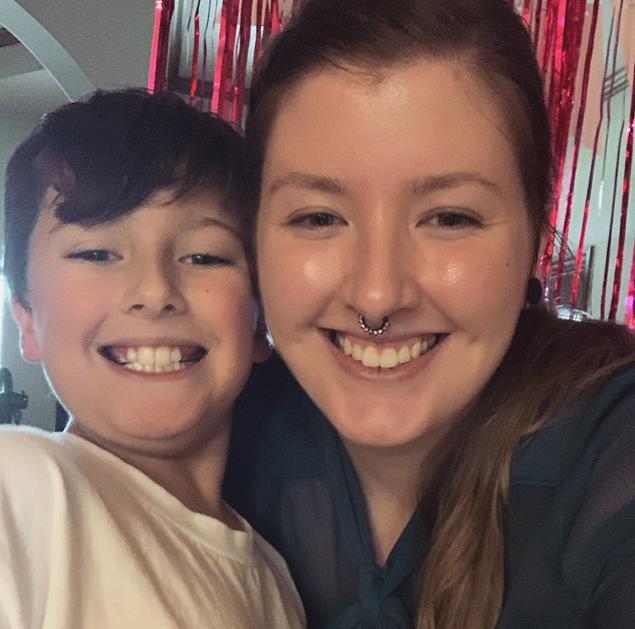 After psychology major Rachel Dreschler graduated from the University of Science and Arts of Oklahoma in the fall of 2018, she spent a few months working at a bank before returning to campus as the administrative assistant for the Student Success Center in Nash Library.
"I was ready to graduate when I did but was also very sad to leave. I was excited when I got hired earlier this year because I love this college and the atmosphere is has," she said.
In addition to her work duties, Dreschler is also continuing her education in graduate school with an eye towards gaining an LPC certification to become a counselor. She credits her experiences at USAO with helping expand her worldview for the better.
"USAO taught me to ask questions and realize that there are multiple truths and experiences; to be aware of other and to understand that your own experiences will not be the same as the experiences that other people may have; to be sensitive to the struggles that other people face every day and always continue to learn from others," said Dreschler. "It never forced me to change my views or values, it simply allowed me to perceive the world through different lenses."
Specifically, Dreschler singles out her three years of American Sign Language classes with challenging her mindset and forcing her to examine her previous misunderstandings about the Deaf community.
"Taking those classes made me love the language as well as the people," she said.
As she continues her educational journey, Dreschler still has a strong base of support on campus, and she looks back on her experience as an undergraduate with preparing her both mentally and morally for the rigors of graduate school.
"Consistently writing peer-reviewed papers in Dr. Vaughn's classes has been a massive help so far. It was definitely intimidating as an undergrad, but it has made writing papers in grad school a lot less terrifying," said Dreschler.
She also notes that the constant encouragement she received as a student to continue her education has been crucially important to everything she has achieved in life so far.
"While grad school isn't necessary for everyone, I believe it's important to continue learning throughout the rest of one's life," she said. "I believe my greatest professional accomplishment is graduating college and getting into grad school while being a young single mother."