Drover Alum Since Day One: Alyson Hill
---
April 13, 2021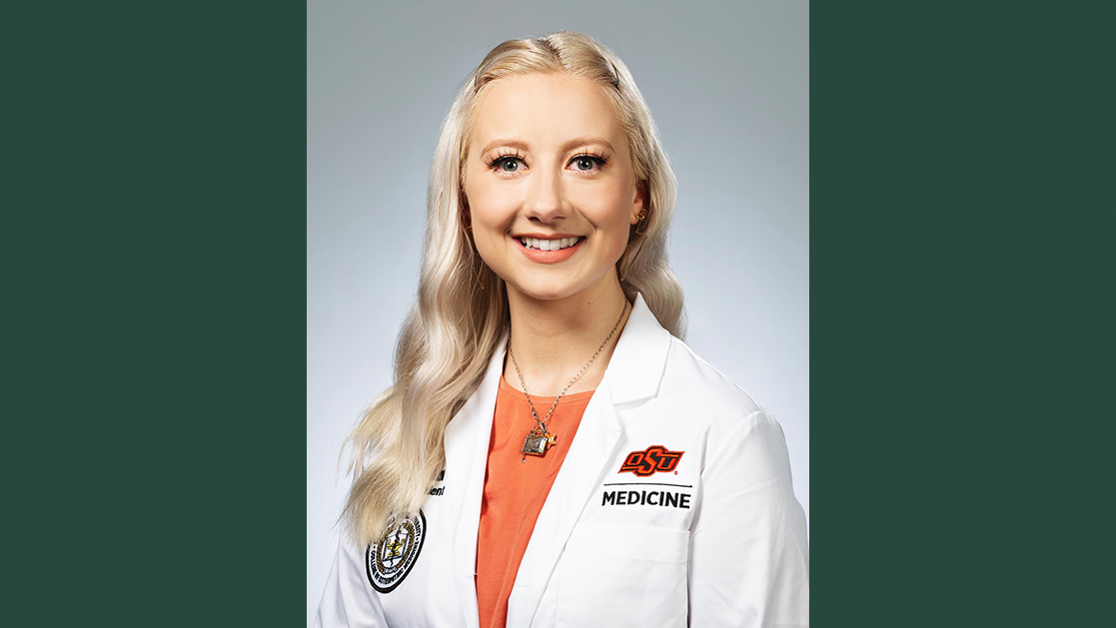 After earning her bachelor's degree in biology in 2019, Alyson Hill wasted no time working to advance her career, first completing a master's certificate in medical sciences at the Oklahoma State University Center for Health Sciences and now in her first year of medical school at OSU's College of Osteopathic Medicine.
Hill feels that the education she received at USAO not only prepared her for the rigors of medical school, but also seeing firsthand how much diversity exists in our society gave her a set of skills that will prove useful once she embarks on her professional career.
"My time at USAO and its liberal arts curriculum have helped form me into a well-rounded individual with many interests and ideas that I can bring into my future practice as a physician," said Hill. "The ideas and opinions I learned about in my classes and from my classmates have forever shaped my mindset when approaching new experiences."
Among the many leadership positions that she held during her time at USAO, Hill was heavily involved in DroverThon, an annual student-run dance party that also serves as a fundraiser for The Children's Miracle Network.
"I would love to go back to those years!" said Hill. "I loved being a part of that team and working with such wonderful, dedicated individuals who worked so hard to raise money to help children and families in Oklahoma."
Hill's on-campus involvement has continued into medical school—she was recently elected president of the Pediatrics Club. She finds that the leadership experience she gained at USAO has made her confident that she can continue implementing these skills in the rest of her career. While she credits all of her USAO professors with providing a wonderfully-supportive learning environment, Hill names Associate Professor of Biology Dr. Jason Shaw as especially key to her success as a student.
"From freshman year to graduation, Dr. Shaw always had faith that I could achieve my goals, even when I didn't have faith in myself," said Hill. "So much of the faculty at USAO were always so supportive and it was this great environment that eventually led me to medical school!"
When thinking about what makes USAO stand out from other universities in Oklahoma, Hill notes that the required interdisciplinary studies curriculum and the school's close-knit nature offer students something that you cannot find at many other institutions of higher education.
"Take your IDS classes seriously and get all that you can out of them!" she said. "They are important and have incredibly valuable information that you may not have time or resources to learn later. The education you receive and the connections you will make at USAO will stay with you all of your life. The small community and the relationships you can make with your professors is so unique, and it can truly boost your interprofessional skills in ways that I don't think many other, larger universities can."
While medical school does dominate a large share of her time, when she is not studying or in class Hill loves playing video games with friends, playing music, working out, reading and hanging out with her two cats Patrick and Luigi.