Drover Alum Since Day One: Jacob McGuire
---
August 11, 2020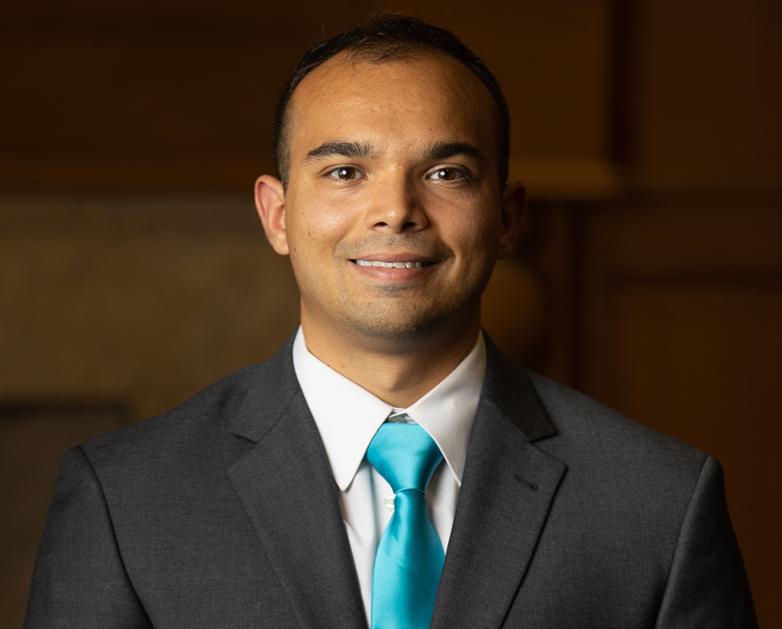 Jacob McGuire grew up just a half-hour away from USAO in the small town of Tuttle. Having grown up in a family of educators, a well-rounded education was always considered crucial, and so Oklahoma's only public liberal arts college seemed to be the perfect fit when it was time for him to pursue a bachelor's degree.
"I started at USAO as an accounting major, but I was quickly brought over to Communication," said McGuire.
During his time in college, McGuire served in multiple roles on the staff of The Trend, USAO's student newspaper, including sports editor and editor-in-chief. He also pledged the Phi Lambda Chi fraternity and had the opportunity to work for the Chickasha Express-Star as an Oklahoma Newspaper Foundation intern in 2013. He credits all of these experiences with his decision to pursue a career in journalism.
"After graduating in 2015, I briefly worked in business development before I had the opportunity to work as a reporter for the Norman Transcript covering the crime beat," said McGuire. "While there, I was a part of three back-to-back-to-back Sequoyah Awards, an honor bestowed by the Oklahoma Press Association for overall journalism excellence."
McGuire left the Transcript in 2019 to attend graduate school at the University of Arkansas' Clinton School of Public Service. During his first-year, he played a role in multiple important initiatives, including providing research assistance, video production and consulting on audience engagement for the University of Arkansas at Little Rock Center for Arkansas History and Culture's Mapping Renewal project. He also collaborated with other graduate students to research educational gaps for the Arkansas Department of Education.
"I am currently in the process of creating a grant-writing strategy plan for a nonprofit in Little Rock," he said. "I am set to graduate with my master's in public service in May 2021."
McGuire credits USAO for helping define his worldview as one centered around open-mindedness. After four years at the university, he found that his previously narrow mindset had become much more well-rounded thanks to the school's interdisciplinary curriculum.
"In my opinion, some colleges go wrong in their lack of focus on creating well-rounded, educated graduates," said McGuire. "Without a doubt they set their graduates up for success with amazing job opportunities, but that isn't the most important part of going to college. It is also important to have the ability to think critically and effectively when dealing with world issues. A common mantra circulating during the pandemic is: 'we're all in this together.' And that's the mantra we should use in approaching any situation."
Living up to his own advice, McGuire took advantage of every opportunity he could while at USAO. They did not always work out, but he still feels that he learned something just for trying. Initially reluctant to pledge to a fraternity, he now credits them for helping shape the person he is today; having never considered journalism as even a possibility, after taking a chance writing for The Trend, he found it incredibly rewarding and has now made it a profession.
McGuire remembers his time as a work-study for USAO's Sports Information Director especially fondly.
"I had the distinct pleasure of working with Jessica Jackson, who was the SIO at the time," he said. "She was, and continues to be, one of my biggest mentors. I was a work-study for three years and enjoyed every second of it. I was able to further explore my love of sports while also learning important, highly-marketable skills that have benefitted me in my own professional life."
Another Drover who proved especially important to McGuire's life as a student was Professor of Communications Dr. J.C. Casey, who he credits with bringing him over to the communication department.
"She not only pushed me to be a good student, she has also made me a well-rounded, educated person," he said. "Dr. Casey took a chance on me during a time when I was unsure of where my life was going and whether college was right for me, and for that I am truly thankful."
Between his experience working on The Trend and with Jessica Jackson, McGuire found that he had learned how important it is to truly communicate with people, not just talk to them, as well as how write concisely and effectively.
"These are the two necessary skills to have when navigating the professional or higher-educational worlds," he said.
Looking at his personal trajectory from an adolescent who had lived his whole life in a small-town to an award-winning journalist and future leader in public service, McGuire sees his experience at USAO as a keystone in helping prepare him for the rigors of the 21st century world.
"You will be challenged at USAO, but in a good way," he said. "You will be forced to think critically and creatively. You will be forced out of your comfort zone and you will learn new thing about yourself that might scare you at first, but in the end they will benefit your growth as a person. Know that everyone at USAO has your best interest in mind, but it is up to you to make your experience the best it can be. Take advantage of every opportunity that comes your way."