Drover Alum Since Day One: Kelly D. Johnston
---
May 11, 2021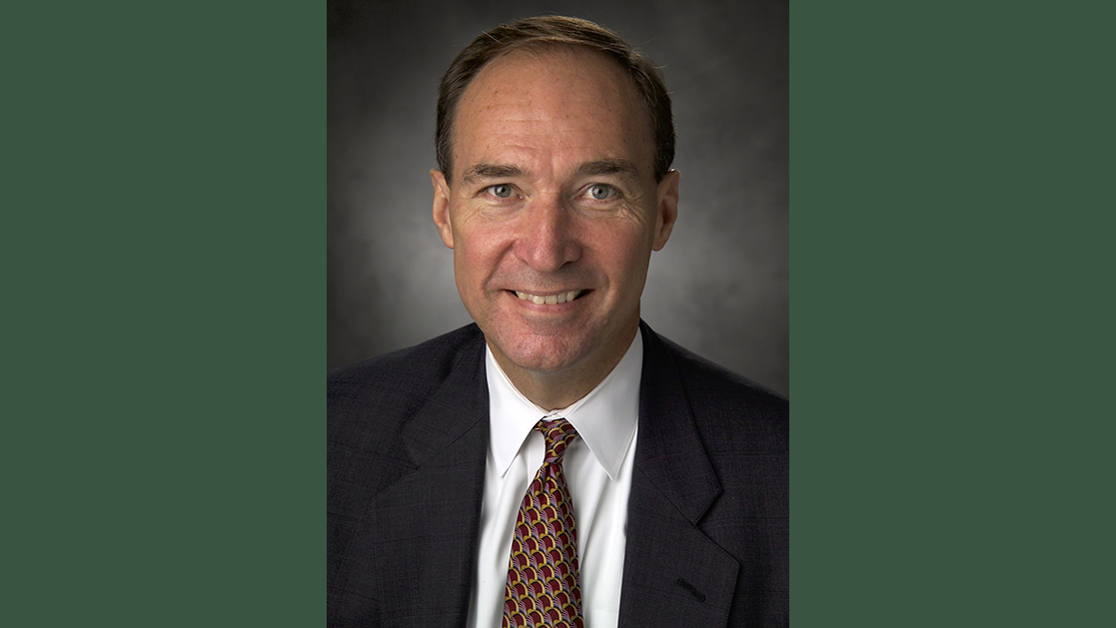 An Oklahoma native born in Edmond, Kelly D. Johnston graduated from the University of Science & Arts of Oklahoma in December 1976 with a bachelor's degree in communications. Just days after commencement, he started his career with the Donrey Media Group as a news reporter and state capitol correspondent with the Bartlesville Examiner Enterprise. A year later, he was serving as editor of the Henryetta Free-Lance, but making a career shift to the world of politics the following year.
"I headed to Washington D.C. as a staff assistant to an Arkansas congressman, the late John Paul Hammerschmidt," said Johnston. "That began a 40-year career working on Capitol Hill for three members of the House of Representatives, the official campaign committees for the House and Senate Republicans, then in leadership offices in the Senate, culminating in serving as the 28th Secretary of the U.S. Senate in 1995-96 when Robert Dole was the majority leader. I'm probably best known for my time as the staff director of the Senate Republican Policy Committee, then chaired by former Sen. Don Nickles (R-OK), but I worked on 35 Senate and House races in 25 states."
As Secretary of the Senate, Johnston implemented a major reform to the Lobby Disclosure Act that lives on today, as well as leading the chamber through the implementation of the Congressional Accountability Act. He also helped elect Oklahoma's senior Senator, Jim Inhofe, in his first campaign for national office.
After the 1996 presidential election, Johnston left his role in government to become a lobbyist and communications professional for the food industry, leading a coalition that helped write the post-9/11 Bioterrorism Prevention Act. He served in this role for 23 years before retiring from Campbell Soup in 2018. Currently, he teaches the history and organizational structure of the U.S. Senate as well as the "art and science" of lobbying at the graduate and undergraduate levels, having lectured at Yale, George Washington University, the University of Pennsylvania and even the Pentagon.
Johnston chose to attend USAO—then the Oklahoma College of Liberal Arts—not just because he received a scholarship offer, but because he saw prospects for growth and leadership that just were not available at other schools.
"I noticed that the university had no student government, and that I had a chance to start and build one, which I did. I thought I had more opportunities to experience more things than I would have elsewhere," he said. "College is about discovery—learning what your talents and abilities are and where to best direct them after you graduate. I was able to do things at USAO that I would never have been able to do at most any other school."
The interdisciplinary nature of USAO' curriculum encouraged Johnston to take advantage of "an endless stream of experiences," to make mistakes, and to learn how to respond to failure, which he says may be the best lesson learned at the university.
In addition to his formative role in the institution's Student Government Association, Johnston also served as an editor for the student newspaper, The Trend, acted in a lead role in a theatre production, and played on the Drover baseball team "very briefly." He credits the extracurricular opportunities at USAO with helping him realize what his true gifts are. And while Johnston forged close bonds with several professors—including Dr. Dex Marble and Dr. John Feaver, who is of course now the university's president—he says that it was a fellow student who really made the biggest impact on his life as an undergrad.
"The late Charles Drew was the general manager of the Chickasha Daily Express, and he began attending USAO. We became fast friends and he adopted me as a protégé," said Johnston. "He gave me a part-time job at the paper, and, in 1976, he assigned me to cover President Gerald Ford's visit to Lawton during the presidential campaign. Little did I know that I was auditioning for a job to serve as a state capitol correspondent for the chain of newspapers that the Daily Express was a part of. Drew's mentorship remains a model for my own strong desire to mentor young people in politics, media and government. I'm doing my best to pay it forward."
Johnston encourages the young people of today who are currently deciding which college to attend to consider what they hope to accomplish during their education and not just the career they hope to launch afterwards. Finding the school that best accommodates these goals is far more important than national rankings or other marks of prestige.
"I thought I would finish my degree and then begin a military career—I wanted to graduate early, go to Officers Candidate School and fly airplanes," said Johnston. "I never did that, but by immersing myself into as many experiences as possible, I was able to discover and hone my skills, which opened the door to journalism and eventually politics and public policy. I learned how to deal with rejection—not making the baseball team—how to handle mistakes, and I am so grateful to USAO for the coaches, professors, friends, fellow students and mentors who helped me along the way."