Drover Alum Since Day One: Matt Watson
---
November 10, 2020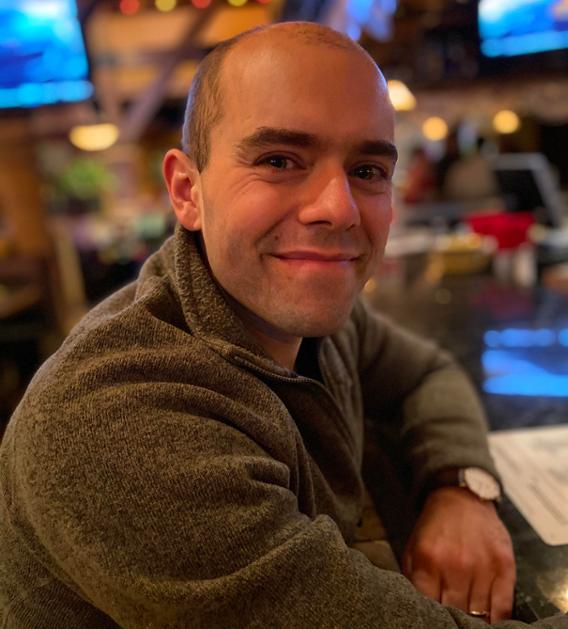 Born in Norman and raised in nearby Tuttle, Matt Watson studied economics at the University of Science and Arts of Oklahoma, graduating in 2013. He went on to pursue a graduate degree at Texas A&M's Bush School of Government and Public Service before serving as a commissioned officer in the United States Marine Corps.
"After a few years of travel and adventure, my wife and I have recently returned home and are looking forward to serving the community that raised us," said Watson. "I am currently working as a software development/technology project manager in Oklahoma City."
Watson credits his USAO experience with helping him appreciate the importance of critical thinking and the power of serving others. He sees the school's interdisciplinary curriculum as a powerful tool that equips students with the ability to mull over multiple ideas and perspectives in their mind in order to unearth the truth. Beyond the intellectual aspect of his time at USAO, Watson also found that the people he met here had an even more profound impact on his life.
"Changing the world and developing yourself are noble goals, but they mean nothing if you don't have deep relationships in your life," he said. "My best friends to this day were fellow classmates. The late nights, the conversations about life, love and all the important things. It was an adventure from beginning to end that I wouldn't trade for the world."
In addition to the bonds he forged with his fellow students, Watson also credits faculty members like Drs. Erik Guzik, Zach Simpson and Aleisha Karjala for helping ensure that he was successful in school. The close interactions between students and faculty inculcated in him an appreciation for reading broadly and for considering ideas one might not agree with in an honest manner.
"That's something sorely missing from public discourse today," said Watson. "There's this great debate revolving around timeless, life-changing ideas that's been taking place since the beginning of human thought…and you've got every right to jump in and participate."
When asked his advice for young people looking at USAO as a potential college, Watson urges them to consider what the liberal arts really are and what they will enable you to do in the future.
"They are a means of discovering the good, the beautiful and the true," said Watson. "Most higher education programs are aiming to prepackage you to get a certain job in a certain industry with a certain worldview. The liberal arts empower you to think for yourself and to pursue a good life—and, by the way, a good career too! That's infinitely more important than any paycheck you'll ever earn."