Drover Alum Since Day One: Morgan Montgomery
---
March 10, 2021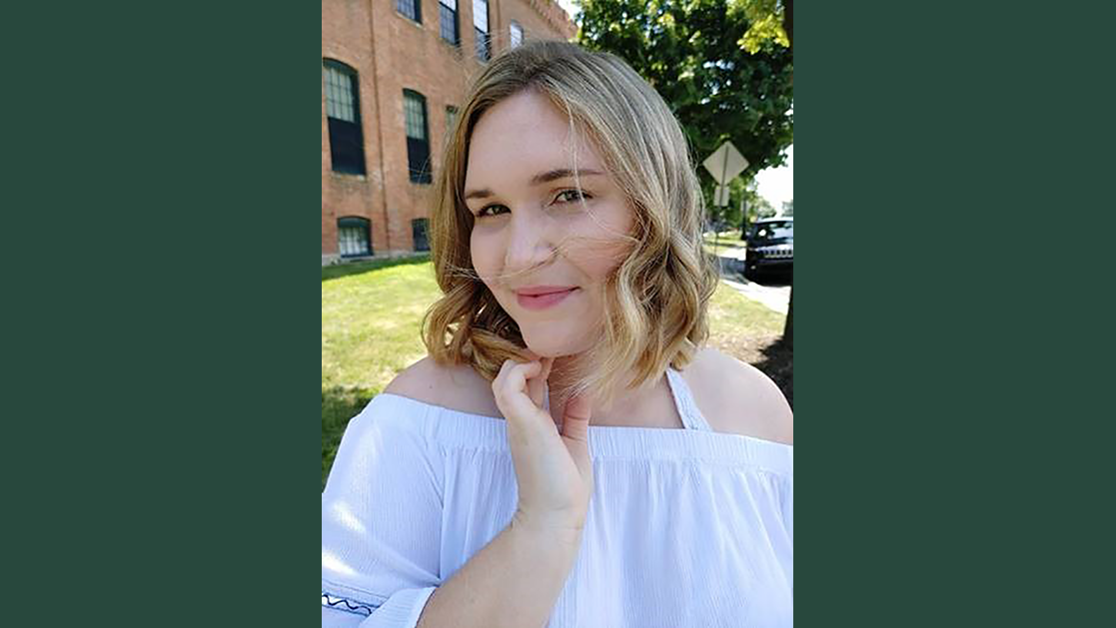 A spring 2020 graduate of the theatre arts program at the University of Science and Arts of Oklahoma, Morgan Montgomery already had a distinguished record of accomplishment under her belt when she began a master of fine arts program in stage management at Wayne State University in Detroit. One of only five students in the program and still in her first year, she has embraced the challenge, working on two dance shows, a festival of new works and an outdoor performance event—all in April.
"Grad school has been a whirlwind of exciting experiences, even though I've been attending class from my apartment!" said Montgomery.
Montgomery credits her USAO education for not only making her more aware of the world around her, it taught her how to take new information, research the facts, find different opinions on the matter and then make a truly informed decision. She also notes that one of the greatest things about the school's interdisciplinary core curriculum is that it encourages students to try as many things as they can until they find what really makes them passionate.
"I knew going into undergrad that I wanted to pursue theatre, but until I studied and experienced stage management, I would've never known what it meant to do that," said Montgomery. "Experiences are a funny thing. Sometimes you don't feel like you may have gained much from one, but other times you hear or see or discover something that alters your world. I am a critical thinker, and I know that's going to take me far in life."
During her time in the theatre arts department, Montgomery worked extremely closely with Professor of Theatre Arts Katie Davis, and she counts Davis not only as a great director and asset to the USAO faculty, but as an advisor, mentor, and most importantly, friend.
"I owe my entire experience to her," said Montgomery. "She truly cares about each of her students. I sincerely don't know where I would be today without her. I am lucky to have been one of her students, and I hope she knows just how much of an impact she has had on my life. I am going to do amazing things and I owe it all to Katie Davis."
Already well on her way in terms of achievements, Montgomery recently established a new theatre company, The Balcony Arts. Having gotten real-world experience writing grants for the performing arts while still a student, she spent several months working with one of the founding members to incorporate the organization and officially obtain non-profit status with the IRS.
"Soon I will be drafting the grant applications for their 2021-22 season and I'm so excited to see the work they produce this year," she said.
When reminiscing about her undergraduate experience, Montgomery sees even her struggles as learning experiences, and embodies the curious, driven and immensely talented students that thrive at Oklahoma's only public liberal arts college.
"I didn't always get enough sleep and I certainly didn't hit every deadline, but I kept pushing and I kept saying yes to every experience that came my way. Here I am in grad school, still saying yes and gaining so many valuable experiences. It's tough and time-consuming, but I know I can handle it because of my time at USAO. I learned to just show up. I know it seems simple, but showing up means that you're going to take something away from the experience. You won't always be prepared, and you won't always feel like going, but just give yourself the chance to experience something wonderful," she said.
Like so many graduates of this institution, Montgomery sees USAO as a home away from home, a place where she was immediately welcomed with open arms. She enthusiastically hopes that others will take advantage of this special university and the special possibilities that it can enable.
"I would go back to USAO in a heartbeat," she said. "The people I met along the way, the many opportunities to learn and grow, the feeling that you actually matter in the classroom—there's no place exactly like it. USAO is a feeling, the feeling of a community of people passionate about learning. Be free to become who you want to be, make as many friends as you can, go to every event, talk to your professors because they will hear you out and help you when you need it. And at the end of the day, do your homework! You can get that degree!"