Drover Alum Since Day One: Tia Murray
---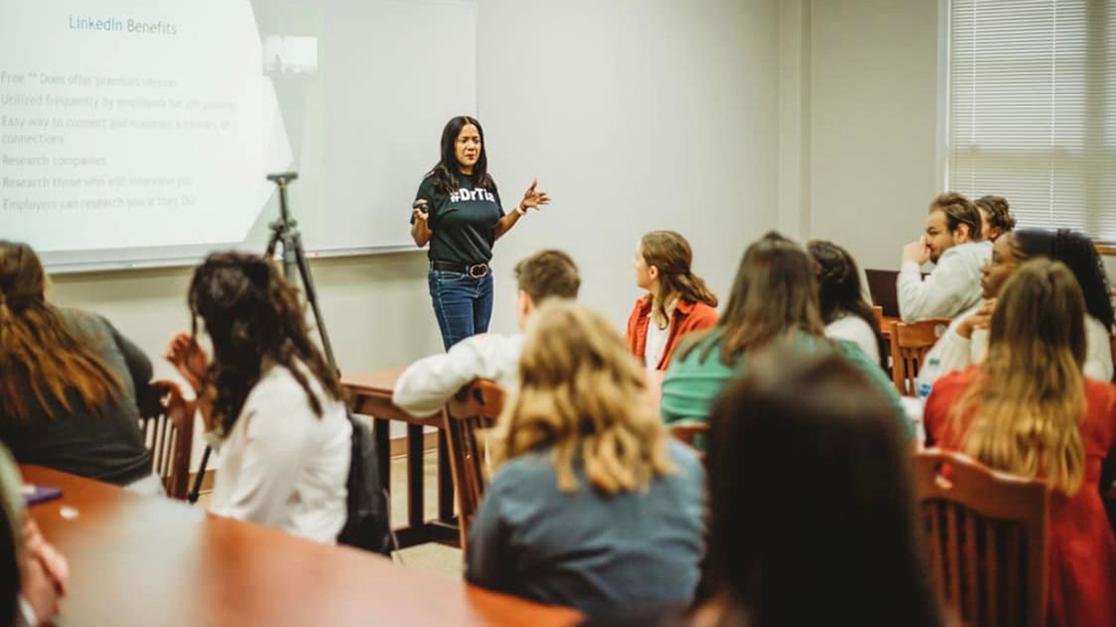 A second-generation alumna of the University of Science & Arts of Oklahoma, Tia Murray graduated in 1998 with a bachelor's degree in English. She went on to earn a master's in human relations from the University of Oklahoma and began a long and successful career in a variety of areas including public service, education and leadership. Earlier this year, she was awarded an honorary doctorate of entrepreneurship and business administration from the Trinity International University of Ambassadors for her work in the field.
In 2017, Murray founded FLI: Forgive. Let Go. Initiate. to deliver her unforgettable presentations at non-profit institutions and other well-known organizations around the country. Speaking in a relatable and actionable manner, she helps audiences focus on what matters most at work and in life with practical strategies they can apply right away. Her latest book, also entitled "FLI: Forgive. Let Go. Initiate." is an emotional tell-all of Murray's own turbulent journey through life which swiftly climbed to the top of Amazon's Best Self-Help Short Read list.
Though her varied career has greatly helped her personal development, Murray credits Science & Arts' interdisciplinary educational model with helping her "appreciate the differences in people" and learn "how to see beyond what is right in front of you."
Going back to her time as an undergraduate, Murray remembers Dr. Franklin's Shakespeare course especially fondly, as well as her time as a work study in President Feaver's office. These experiences helped her be more open-minded and cultivate a love for the arts, contributing to her growing into a well-rounded, thoughtful and successful adult.
Murray has some especially motivating words for students currently at Science & Arts or on the cusp of starting their college career.
"Regardless of what you go through, you are worthy and valuable. Don't let experiences or people change that thought. Keep going, because failures are life's lessons to do better next time."