Drover Alum Since Day One: Omolulu Ogunleye
---
February 10, 2021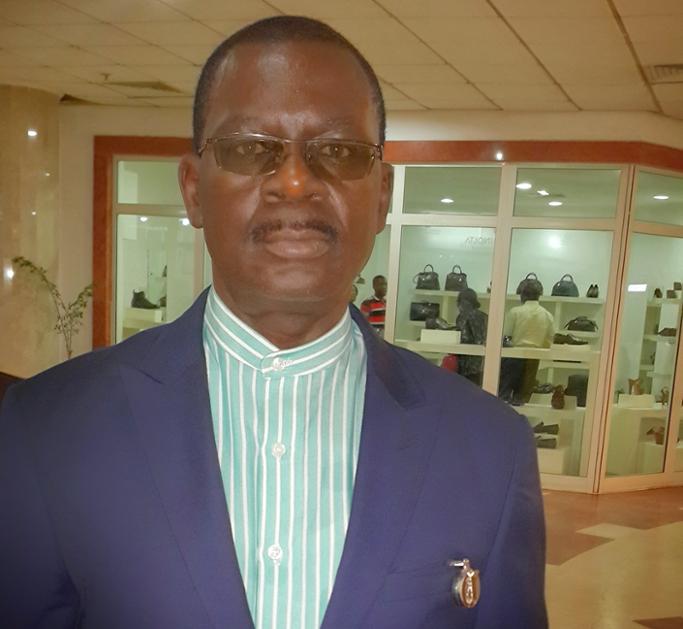 While the majority of the undergraduates at the University of Science and Arts of Oklahoma come from in-state, the institution has always had a significant contingent of international students who chose to pursue their college education here before setting out to make a difference in their native country. One such student is Omolulu Alaba Ogunleye, who traveled from Ogun State in Nigeria to Chickasha, Okla., and earned his bachelor's degree in business in 1982.
Having recently retired from a senior position in Nigeria's Federal Ministry of Power, Ogunleye credits USAO's liberal arts curriculum with motivating his civically-minded career path and teaching him how to be adaptable to changing situations. The university's interdisciplinary mission helped him accept people for who they are and gave him crucial life experience living and working with different people. The close, collaborative campus environment was also a formative part of his college experience.
"The friendly disposition between faculty members and students is equal to none," said Ogunleye. "I will never forget my principal mentor and advisor Dr. Mary Ann Goin, as well as other mentors like Dr. Wayne Tyle, Dr. Rosemary Smith, Mr. Sikes, Mr. Grieble, the registrar Jack Hudson and many more!"
Among his most noted accomplishments as a USAO student is serving as vice president from 1981-82 of the university's chapter of Phi Beta Lambda, the national career and technical organization for business students. After finishing his undergraduate studies, Ogunleye went on to earn a master's degree from the University of Central Oklahoma in 1983, before traveling to Northern Ireland and completing another master's in purchasing and supplies management at the University of Ulster–Newtownabbey in Belfast in 1992.
Immediately following his second master's degree, Ogunleye then become a student fellow with the European Economic Commission to study procurements management in Belfast during the European Single Market proclamation in the mid-1990s. This work laid the foundation for him to become a chartered member of the Institute of Purchasing and Supply—London in 1995.
Returning to Nigeria after completing the fellowship, Ogunleye began working for the Federal Government of Nigeria's Ministry of Power, rising through to the rank of deputy director in the course of several decades of service. In February 2017, he registered his own business, Renaissance Materials and Logistics Consultancy, with the Nigerian government in order to provide supply chain and project management services, purchasing and supply consultations, and procurement capacity building services.
While his career has allowed Ogunleye to take in a world's worth of experiences, his advice to the young people studying at USAO today echoes the voices of so many who have come before.
"Be yourself and be the best you can be," he said. "USAO is a home away from home, a unique university with a quality liberal arts education and multicultural environment."