Drover Alum Since Day One: Lauren Parkinson
---
March 09, 2022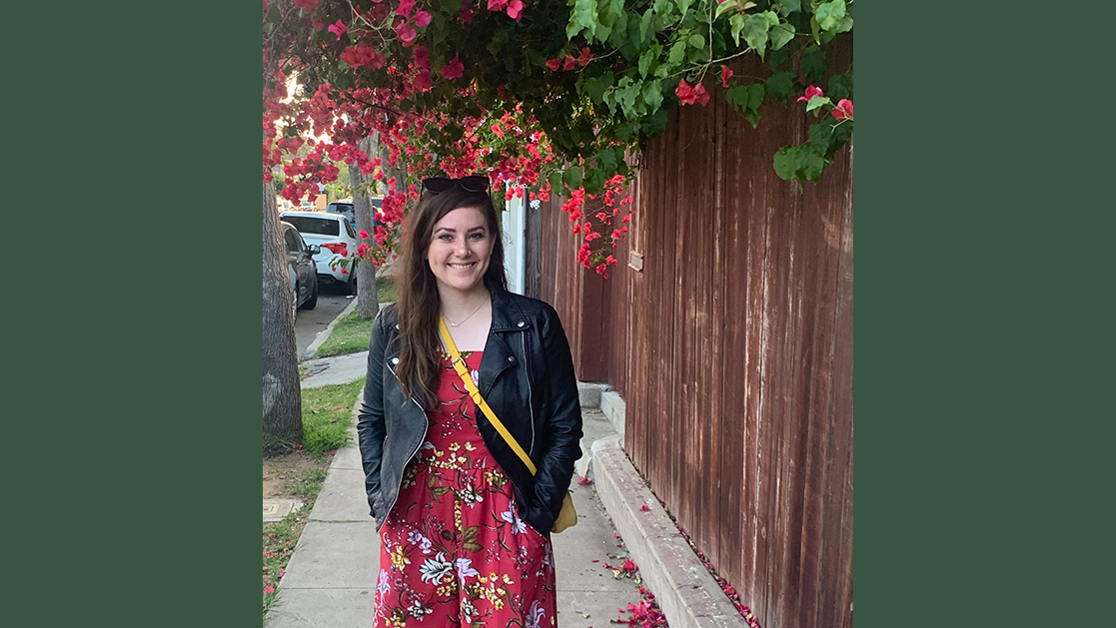 When Lauren Parkinson was searching for colleges while still in high school, she came upon the University of Science & Arts of Oklahoma and found the variety of programs, majors and its incredibly affordable tuition immediately attractive. As a first-generation college graduate, she found the application process initially overwhelming, but the Admissions Office helped her every step of the way. After earning her bachelor's degree in communications in 2013, she began her career as a digital media professional and currently serves as the social media manager for the Obama Foundation.
"When I graduated, I was wrapping up my internship with the Oklahoma City Thunder's digital media department," said Parkinson. "Since then, I've held a variety of roles—everything from journalism to graphic design. Because my major helped me develop so many useful skills in the digital industry, I've been fortunate enough to get to experience in a variety of roles."
Parkinson credits USAO with teaching her how to juggle multiple responsibilities at the same time. In addition to her classes, she also played on the women's soccer team for two seasons and worked off campus. She also met her future husband, Scott, at USAO.
"Finding time to study, learn new skills and also have fun was a balancing act, but I think I did okay!" she said.
Thankfully, Parkinson was not alone in crossing these hurdles, she credits Dr. J.C. Casey, professor of communications, as having the biggest impact on her life at USAO.
"She takes a genuine interest in her students while pushing them to be the best versions of themselves," she said. "At the same time, she makes sure we have fun and take care of ourselves in the midst of all the hard work. She will always hold a special place in my heart and I am forever grateful to her."
Another lesson she took from her time on campus is the importance of diversity and understanding different people's unique perspectives and experiences. Both in and out of the classroom, Parkinson got to meet students from around the world and found that sharing this variety of worldviews really expanded her own outlook on life. While taking in all of these new experiences required her to work hard, Parkinson realized how important it was to take advantage of as many opportunities as she could.
"A lot of your post-graduate success is dependent on the time and energy you are willing to put in to get better," she said. "Beyond working hard during the traditional semesters, being willing to do internships, be a part of on-campus clubs or volunteering can all help contribute to your long-term success. The summer of my junior year I did an internship at the photo department of Marie Claire magazine in New York. It was hard and scary at first, but I'm so glad I pushed myself to try and grow."
Parkinson has certainly leveraged everything she learned as an undergraduate into an impressive career. While she says that a lot of her work for the Obama Foundation takes place behind the scenes, she is especially proud of the work she did for the organization in response to the death of George Floyd. In addition to hosting a townhall with President Obama, her department used technology to reach out to people across the world.
"We built a webpage, social media graphics and accompanying content that helped people who were feeling anguish and pain, guiding them on how to take action for a more equitable and just world," she said. "Social media can be a tool for silly content, but I think it also has a beautiful power to connect and guide our response to global issues."
With USAO' focus on interdisciplinary education as a foundation, Parkinson has already achieved a great deal in the short time since she has left the university. She encourages current and future students to follow a similar path, because it can open the whole world to them.
"I promise, just because a university doesn't have an insane price tag doesn't mean they don't offer a top-tier degree. I am so proud to be a Drover!" she said. "Try as much as you can. Do internships in new cities, apply for jobs you're not sure you'll get, learn as many skills as possible. And don't forget to prioritize your mental health and well-being along the way."