Drover Alum Since Day One: Sarah Powers
---
July 14, 2021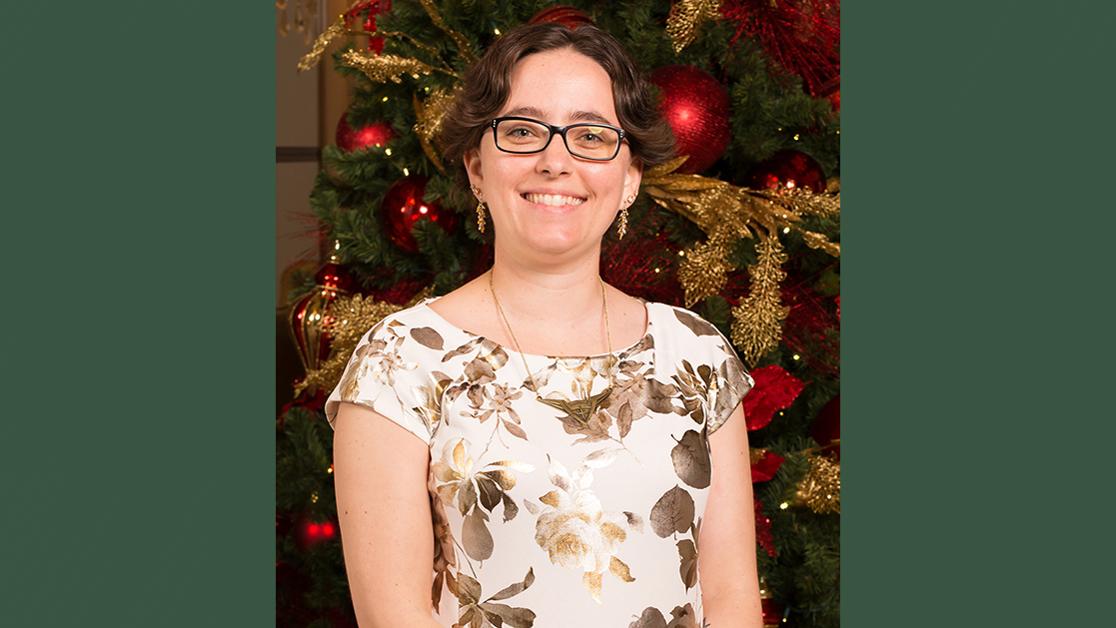 After graduating in 2009 and a brief stint in retail, Sarah Powers started working in the Office of the President at Cameron University and then at Oklahoma City University. She knows that this journey through several executive offices started when President Feaver hired her to be the work-study in his office during her undergraduate career at the University of Science & Arts of Oklahoma.
"I was prepared for the rigor of an executive office in higher education not only through my work as a student, but through the things I learned from Dr. Feaver and from the office staff during my nearly four years with them," said Powers.
Powers' time at USAO was deeply formative in her life, and she finds it hard to separate into a list of best things or most important moments since so many stand out.
"I think the time I spent with Dr. Ingrid Shafer was one of the most important parts of my time there—and I hate that she is no longer with us!" said Powers. "Spending a three-hour block with her and a very few others during cosmology and other philosophy classes was like looking into the sun and coming out with better vision. Her point of view and her emphasis on universal consciousness really showed me that I could see the world as one community where each individual is unique and worthy of my time and attention."
While she mentions her experiences with Shafer in near reverential tones—which is why she was one of the speakers at Shafer's memorial service in the Alumni Chapel after her death—Powers also felt deeply supported by the rest of the USAO faculty in all of her many endeavors. As part of the President's Leadership Council scholarship, Powers was required to have a certain number of extracurricular activities to maintain the funding, but she generally went far above the required minimum, serving as the president of the Feminist Collective, Gay-Straight Alliance and College Democrats for multiple years each, as well as participating in a number of other student organizations and volunteering opportunities.
"I feel incredibly honored that so many people felt such a trust in my leadership abilities to allow me into such positions at such a young age, but it is also just a part of being a USAO student: you have the opportunity to do things that matter to you," said Powers. "As a senior, in addition to all my clubs, I was writing an honor's thesis on the fantasy books I have always loved and felt were worthy of academic study. That was such an incredible experience and one that I probably would not have had anywhere else!"
Having recently received a master's degree in nonprofit leadership from OCU, Powers feels that her USAO education left her well-prepared for the challenges of graduate school. Also having presented multiple papers and other documents as well as working very closely with the OCU Board of Trustees at their quarterly meetings, she credits her work as an English major with ensuring that those items were at the professional level they needed to be.
Powers also currently serves as a board member of the USAO Alumni Association, keeping up as much as she can with what her beloved alma mater is doing.
"I call USAO my heart and home, and it was truly (to me) the best time of my life—so far," said Powers. "The faculty's level of commitment and the importance of their message is what I try to emphasize when I advocate for students to attend the school. I tell them how much it meant for me to be in a place where I was accepted for who I was but also pushed to become the best version of myself possible. I take my education with me into every avenue of my life and want that level of transformation to be available for everyone, for a very long time."