Drover Alum Since Day One – Masoma Sakwe
---
December 12, 2022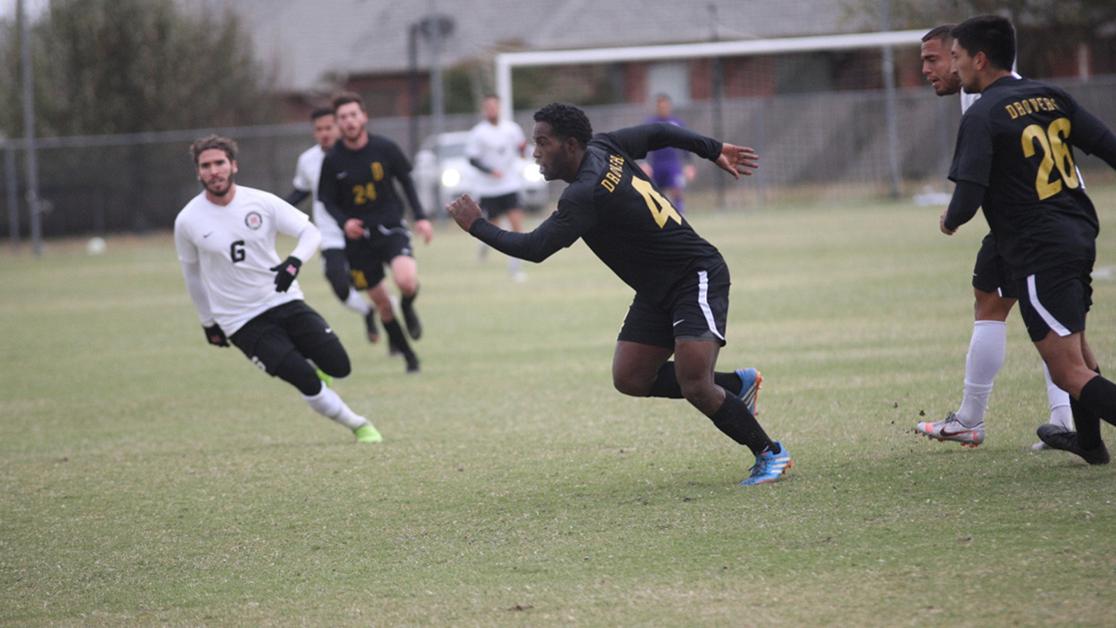 Born in Cameroon, Africa, Masoma Sakwe moved to the United Kingdom when he was still a small child, doing his primary and secondary education there. He first heard about the University of Science & Arts of Oklahoma through the First Point USA sports agency, which introduced him to the school's soccer coaches and provided him with information about the financial aid available to him as well as the university's distinctive culture and curriculum.
Initially planning to go to medical school after earning his bachelor's degree, Sakwe graduated from USAO in 2020 with a degree in biology. But instead of pursuing further education, he has followed his love of soccer and currently plays with Allentown United in the semi-professional United Premier Soccer League. Before joining Allentown, Sakwe played with the South Carolina United Heat, where he helped lead the team to win the mid-Atlantic conference regular season and play-offs, which he considers his greatest professional achievement.
Sakwe credits his USAO experience with preparing him for success in his current career. He had always dreamed of playing professional soccer, and his friends and teammates at the university helped him greatly improve his networking skills, preparing him for the fast-paced, high-stakes world of a pro athlete. He also notes that the university's interdisciplinary education helped him expand his worldview in many useful ways, as well as challenging him to grow in various unexpected ways.
"I'm definitely a lot more open-minded," said Sakwe. "Being mentally tough is harder than people think it is, but it will keep you on the right path."
Since Sakwe graduated right as the COVID-19 pandemic was raging, he decided to take a break from full-time education and instead has invested his energies into his budding sports career, while also earning different certifications through online programs. While he says choosing not to go to medical school was among the hardest decisions he has ever had to make, Sakwe believes he has the resilience to succeed on the path he has chosen and urges every student to seriously consider the course they want their life to follow.
"Take time to really think about what YOU want before you make the big decisions," he said.