Drover Alum Since Day One: Alissa Scharf
---
January 12, 2021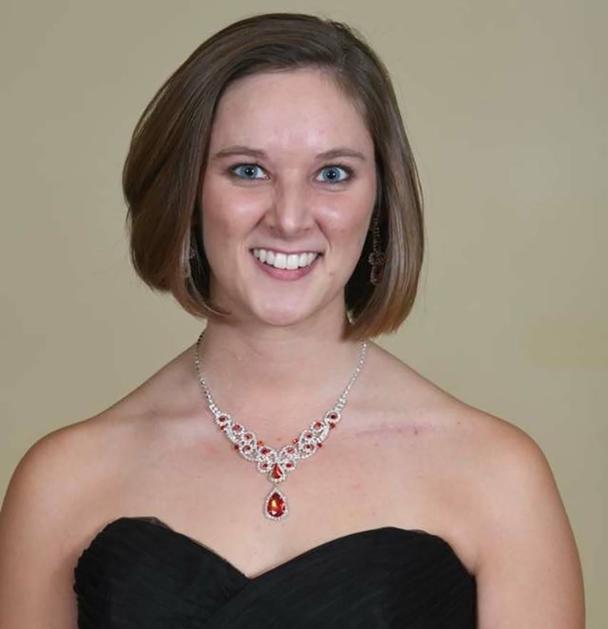 After earning her bachelor's degree in psychology from the University of Science and Arts of Oklahoma in spring 2014, Alissa Lee Scharf wasted no time establishing herself professionally and getting into the community to make a difference. She completed a master's in marriage and family therapy from Oklahoma Baptist University in 2017 and is currently a licensed therapist in Tulsa. Scharf sees her undergraduate education as laying the groundwork for her further success.
"USAO taught me to broaden my thinking and look at all aspects of life," she said. "The interdisciplinary courses helped me learn the importance of science and art on history and how I construct my current world. USAO allowed me the opportunity to interact with many diverse people and cultures, and that increased my knowledge and assists me in my professional interactions today."
Recently married, Scharf credits her experiences living with a roommate as preparing her to live with her husband, and of course USAO's rigorous academics helped her surmount the challenges of graduate school, but the opportunities she had to give back stand out the most in her college experience.
As a student, she helped with the local Special Olympics and is hoping to get involved with the organization again on a regular basis. She has also returned to campus during freshman orientation to help welcome the newest batch of Drovers.
"The most special time I had at USAO actually came after graduation when I helped the Alumni Association feed the incoming freshman class," she said. "I look forward to volunteering at this event as long as I can."
Beyond her academic and professional achievements, Scharf also has the distinction of competing in the Miss Oklahoma USA Pageant, an experience that she views in a multifaceted way.
"It was degrading and empowering all at once," said Scharf. "I took pride in being the only contestant with a master's degree and who had finished my bachelor's in three years (thank you USAO trimesters!). I'm thankful I had the experience and I'm even more thankful I didn't win. Makeup and heels are not the life for me."
As she continues to distinguish herself professionally, Scharf is also busy inspiring those around her to achieve great things, thanks in part to some pithy words from a USAO history professor that she has found to be very true in the real world.
"The best advice I received as a student was from Dr. [Kevin] Crow. In class he made the statement that 'a college degree simply tells an employer that you can complete a task on time.' This has helped me encourage my friends in their dreams and ambitions to not feel the pressure of being unqualified because of the type of degree they have," said Scharf.
On this note, Scharf values her time at USAO because the skills she developed and the support she received made her realize that she could achieve anything she set her mind to. She hopes other students will take full advantage of the distinctive programs only available at Oklahoma's liberal arts university.
"USAO is the best education you can get in Oklahoma, and it also happens to be at the cheapest price. Take random classes, engage with professors and peers, live on campus and enjoy your time in college—it goes quickly," she said. "The professors and staff at USAO pushed me to reach for dreams that were never on my radar and I have now made them come true."