Drover Alum Since Day One: Sheila Whitley
---
December 07, 2020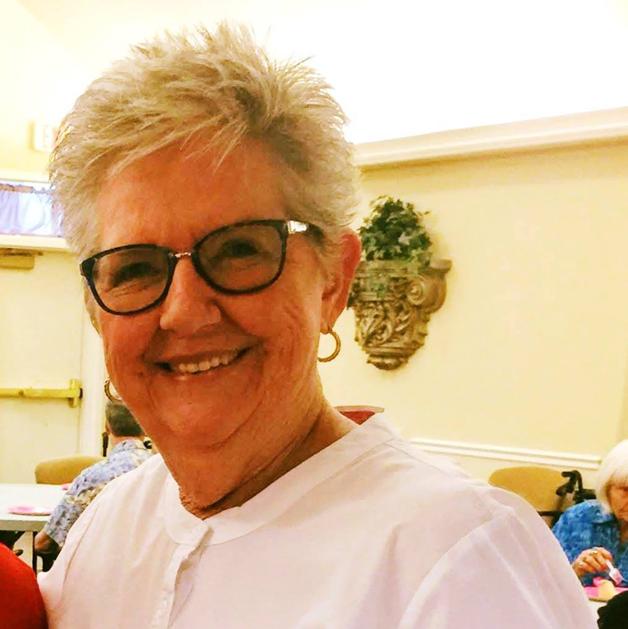 Growing up as a shy young woman from Lawton, Sheila Whitley has gone on to lead a truly remarkable life that has touched many people. While she felt that she was "never a scholar" in her younger years, she credits her time in college with helping her achieve her true potential.
Invited to a guest weekend at the Oklahoma College for Women when she was a junior in high school, Whitley found herself immediately attracted to the school's distinctive air. She knew that she would "get lost in the shuffle" of a large school, so the intimate atmosphere of this liberal arts university really stood out.
"Since I felt like a little fish in a big sea going to Lawton High School—850+ in my graduating class—OCW was appealing to me not in size, but in the aura of close and caring connections between students and faculty," she said. "By the end of my senior year and numerous visits to campus, I had no doubt where I wanted to go to college."
A physical education major, Whitley found her mentor, her no-nonsense guidance counselor and later one of her best friends, in department head Dr. Dot Marotte.
"I was proud to get to introduce her when she was inducted into the USAO [Alumni] Hall of Fame the same year as my 50th class reunion," said Whitley. "Dr. Marotte is currently 92 years young and still possesses the same kickass spirit she had when I first met her 58 years ago in the old fieldhouse. She recognized my potential and the rest is history."
Whitley's experiences at OCW quickly helped her come out of her introverted shell and realize that she possessed hidden leadership abilities. After earning her bachelor's degree, she pursued a master's in education with an emphasis in guidance counseling from Southwestern Oklahoma State University in Weatherford and another in public school administration from The University of Tulsa.
Her 31-year career in public education began in Tulsa Public Schools as a middle school physical education teacher before she returned to her hometown to help with family and teach middle school language and literature. After eight years in Lawton, she felt her love of Oklahoma's Green Country calling her back to the Tulsa area.
"I was hired as an elementary school counselor at Jenks Public Schools, where I soon became an elementary school principal," said Whitley. "I am proud to have been a part of one of the most highly-respected public school districts in the state and blessed to have a staff that always felt like family to me. I retired from JPS on a high note, feeling thankful to have had the rewarding career that my OCW education had made possible. OCW was everything I needed to help ground me and prepare me for a successful career."
After retirement, Whitley remained in the Tulsa metro, spending time with her widowed mother, volunteering at St. Francis Hospital, serving meals to the homeless at a local food bank, and taking up golf, which soon became an addiction. After her mother's death in 2000, she moved to Arizona for its dry climate and "the fact that Arizona is a golf-lover's dream."
When a couple of long-time friends asked Whitley if she might be interested in joining them for a European river cruise, she jumped at the opportunity and found yet another passion: travel.
"To date, I have enjoyed three trips to Europe where we have visited numerous countries—Greece and Switzerland being two favorites—24 ocean cruises and a couple of train adventures. My advice regarding travel: go when you can and while you can," said Whitley.
This openness to new experience and willingness to try new things is advice that Whitley credits to both her parents and her time at OCW. Combined with honest communication and an ability to make amends for one's mistakes, Whitley has proven that these problem-solving tools can lead not only to a successful career, but a lifetime of service to the greater good.
"My advice to a student considering USAO is to think about what YOU want to receive from your education," said Whitley. "If you want to be recognized and accepted for who you are and what you have to offer, and if you like the feeling of being a name instead of a number, choose the smaller university. If you want the experience of being nurtured by caring instructors who teach you life skills as well as academia, USAO is a choice you will not regret. And by the way…take your studies as seriously as you take your fun!"