Drover Alum Since Day One: Beckie Brennan
---
July 10, 2019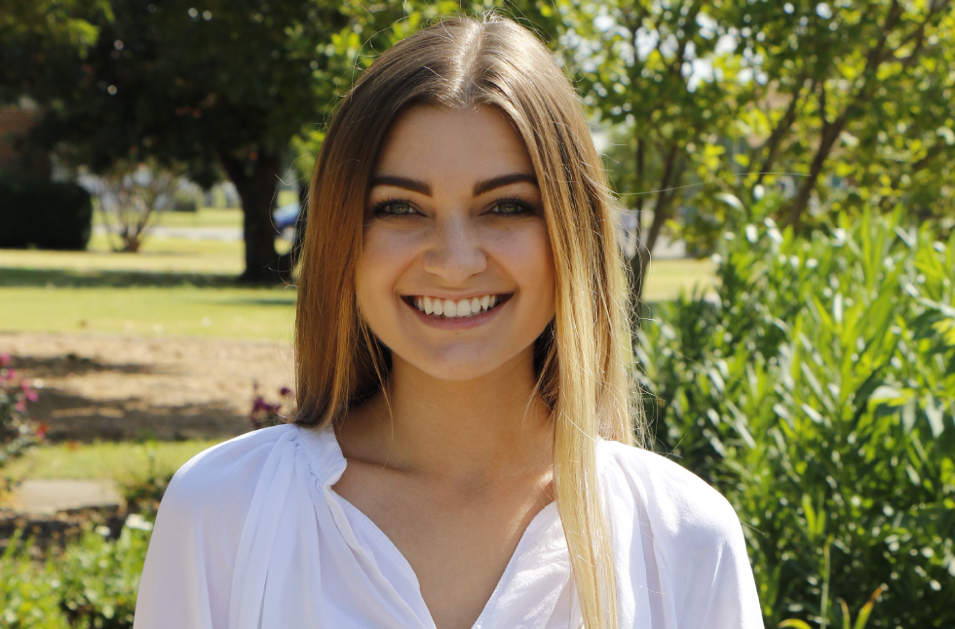 Practically raised in her father's fifth grade classroom, Harrah native Beckie Brennan first came to USAO wide-eyed and excited. Her high school classes had been a breeze, yet Brennan found herself struggling in her first semester at the university.
Convinced she was on the "wrong career path," Brennan decided to try out graphic design at another university, but two months later, that same state of confusion and distress hadn't changed. She then dropped the idea of college and began working two jobs until she could decide what she was going to do.
After two years in the workforce, her father suggested she move to California to get a break, refresh and start over so she could figure things out. Brennan was shocked. Her father, a teacher, telling her to hold off on college if the timing wasn't right was not the conversation she expected. Soon after, she packed her bags and headed to Los Angeles to be with her best friend.
"There are a lot of things I wouldn't have done if I had never left Oklahoma in the first place," said Brennan.
During her last month in L.A., Brennan came to the conclusion that she needed to return to USAO and earn her bachelor's degree. Three years later, she did just that.
While at USAO, Brennan became involved around campus and blossomed. She joined the cross-country team and improved her performance every year, spoke of USAO's importance before the Oklahoma Regents for Higher Education, and rallied during last year's teacher walkout to support all the educators who have impacted her life. Upon graduation, Brennan received the Outstanding Graduate Award for the Division of Social Science and Business.
"If you're looking for a place to figure out who you are, what you like, what you believe and don't believe in, how strong you are, what your weaknesses are, and realize you can fail and still succeed, then USAO will welcome you with open arms," said Brennan.
Brennan currently serves the web coordinator in USAO's Communications and Marketing Office, where she has been a mainstay since her time as a work-study student. Through her experiences, Brennan feels she has become a better version of herself. Her time at USAO has allowed her to think outside the box and welcome differing opinions.