Drover Alum Since Day One: Jacquelyn Knapp
---
May 13, 2019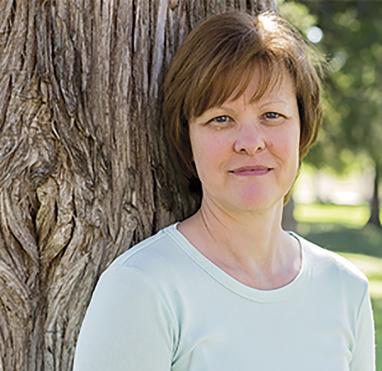 Raised in Lindsay, Oklahoma, Jacquelyn "Jackie" Knapp always knew she wanted to study art. But it wasn't until she set foot on the third floor of Davis Hall that she realized she had found her home away from home. Knapp's time at USAO didn't only instill a sense of community, it also introduced her to professors that cared greatly about her academic success as well as developing students' life skills.
After graduating in 1987, Knapp received scholarships to further her education at the Oklahoma Arts Institute at the Quartz Mountain Resort, where she worked the art circuit until 1990. That same year, she was accepted in to the Master of Fine Arts program at East Texas State University to study sculpture. While still working on her degree, Knapp was accepted to the prestigious Chautauqua Art Institute in New York, where she had the opportunity to study with world-renowned artists such as Ed Smith, Stanley Lewis and Don Kimes.
Jackie received her M.F.A. in sculpture in 1993, returning to USAO the following year to teach drawing and design as an adjunct. Knapp was appointed art department coordinator in 2013, following the retirement of Kent Lamar, and was promoted to full professor in 2015.
"Returning to USAO to teach was definitely a dream come true; however, it was not my intent to become a permanent resident," said Knapp.
The same feeling of kinship that she experienced as a student solidified her choice to stay at USAO.
"It is rare to find an art department at any institution that comes together, works together as a team, for the primary benefit of the student," said Knapp. "The art department at USAO is special. The leadership and teamwork between the "Art Boys" was exceptional, something I had never witnessed between art faculties at another institution."
Knapp is proud to carry on what the "Art Boys" established in the 80's and 90's: developing the art program in a contemporary, yet interdisciplinary, manner, and building a new team of faculty who will continue to work together cohesively to further the successes of their students.