Drovers win NAIA Softball World Series to close out record-breaking season
---
June 06, 2018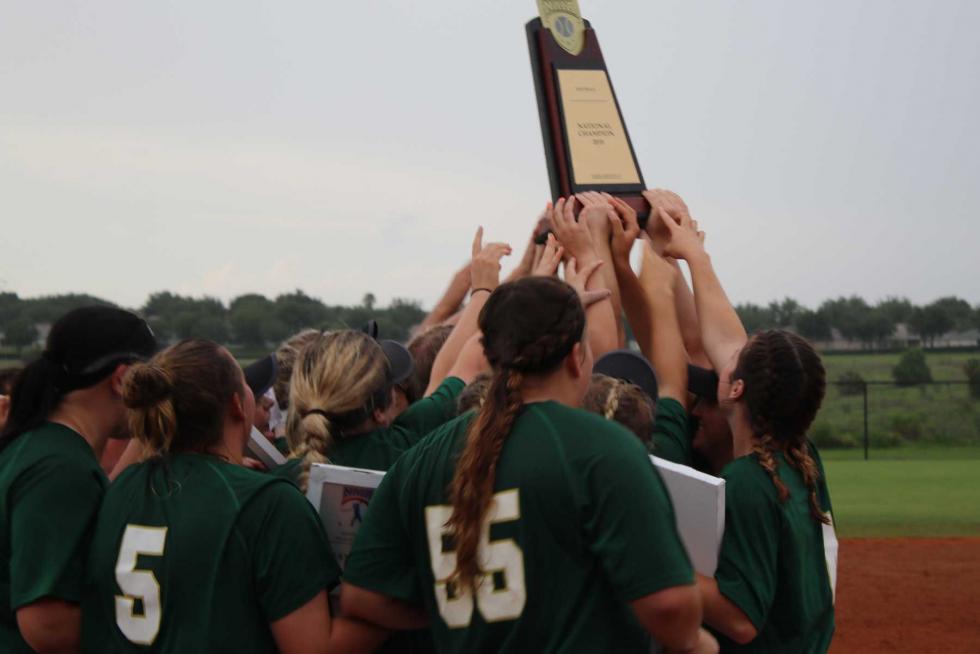 After a record-breaking softball season, USAO continued to thrive through postseason tournaments.
Despite losing in the final round of the Sooner Athletic Conference tournament 3-1 to Oklahoma City University, the Drovers received an at-large berth to the regional tournament. USAO took advantage of the invitation and swept the three-game tournament to secure the program's first-ever appearance in the NAIA World Series.
The Drovers traveled to Clermont, Fla., as the No. 4 seed and were faced with numerous weather delays throughout the tournament. The team came out hot in the first round, holding No. 5 seed Indiana Wesleyan scoreless for a 6-0 victory to move on to the second-round game.
Next, USAO faced No. 1 seed Georgia Gwinnett. The game was tied for three innings before NAIA's player-of-the-year Chloe Clifton cleared the bases with a double, giving the Drovers a 4-1 lead in the sixth inning. Gwinnett couldn't compensate for the three-run inning, and USAO moved on to the third round.
The Drovers then took on No. 10 seed Columbia College, though remnants of tropical storm Alberto forced the game to be postponed to the following day with a tied score of 2-2. Upon resumption, the teams battled through nine innings before USAO broke the tie for a 7-6 victory, launching them into the championship game.
Columbia College battled back for redemption, putting both teams back on the field one last time. Senior third baseman Shania Beck put her ninth homerun of the season over the fence to give USAO a 4-1 lead in the third inning. The team maintained the lead to capture its first-ever World Series championship.
The Drovers owned postseason, finishing with a perfect 7-0 record through the regional and national tournaments.
Freshman pitcher Emily Cerny was named the NAIA's pitcher-of-the-year as well as MVP of the national tournament. Cerny pitched 30 innings throughout the four-game tournament, striking out 27 batters. She set two school records in her debut season achieving a 33-4 record with 12 shutouts.
Head coach Jadyn Wallis was also awarded for the team's winning season. Her fellow conference coaches voted her coach-of-the-year as she led USAO to the school's best record of 57-4.
"Our program has grown tremendously in the last few years and I take so much pride in being their coach," said Wallis. "The 2018 has set the standard that we will follow for years to come. The Drovers went into every game with the mindset of winning every pitch of every inning of every game and that's exactly what we did. The will to lay it all out for their team is something special that only champions understand!"