Droverspirit Band, Key Players Rock the Stage March 27 at USAO
---
March 14, 2007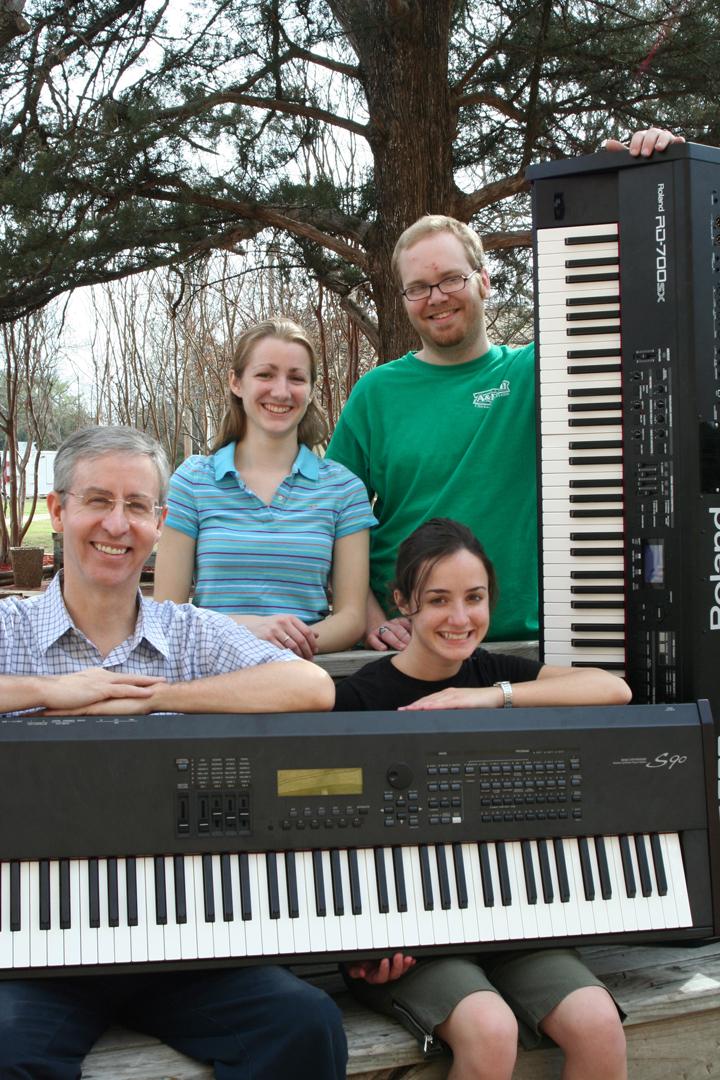 CHICKASHA – Epic rock songs, cultural romps and jazz ditties are just part of the musical cornucopia in store for the spring Droverspirit Band and Key Players concert at the University of Science and Arts. The free concert begins at 7:30 p.m. on March 27 in the Te Ata Memorial Auditorium in USAO's Troutt Hall.
Combining southwest American composers William Francis McBeth and Ed Huckeby with rock classics, the Droverspirit Concert Band will present a colorful selection of pieces during the first half of the concert.
"Our program showcases an impressive range of talent from this versatile wind ensemble," said Dr. Dan Hanson, professor of music and director of both ensembles. "The band is challenging, inspiring, exciting and fun. Join us for a delightful hour of distinctively rousing and unusual entertainment."
Selections for the band's portion of the concert include the wild Spanish dance "Jota" by Grant Hull and jazz piece "Karn Evil 9" by classic rockers Emerson, Lake & Palmer.
According to Hanson, variety is what makes the band so unique.
"Members are drawn from every course of study across the campus," he said. "Membership is open to anyone who enjoys creating great music in a spirit of fun and entertainment."
Sharing the stage is the Key Players of USAO, the University's newest ensemble. Comprised of four keyboards and electronic drums, the synthesizer group takes music where no wind ensemble can go.
Citing what he calls "a daring musical experiment," Hanson said the Key Players perform "an impressive repertoire from Bach to The Beatles, from classics to country, from rock to jazz and from movie themes to novelty tunes."
Formed in the fall of 2006, Hanson created the hand-picked synthesizer team to give the University a smaller ensemble capable of travel. Since each keyboard can replicate virtually any instrument, the Key Players can perform practically any type of song. Each musician contributes to the overall arrangement of every song.
"This group will surprise you with rich, powerful and complex sounds," Hanson said. "We play any style, anywhere, anytime."
Among the songs selected for the spring concert are "Baby Elephant Walk" by Henry Mancini, "I am the Walrus" by The Beatles and "Oklahoma!" by Rodgers & Hammerstein.
The concert will conclude with an appearance by special guest guitarist and singer Michael Bendure, 1999 alumnus, for the 1980s anthem rock song, "The Final Countdown," by Europe.
The Droverspirit Concert Band and Key Players concert is free and open to the public.
Membership for the Concert Band is open to the public or any student who plays an instrument. Rehearsals are Mondays, Wednesdays and Fridays at 2:30 p.m. Interested musicians should contact Hanson at (405) 574-1297.
Additional performing arts events are available online at www.usao.edu/news.
The Key Players are:
Mickey DeFord (Roland RD700) of Moore, Susanna Hayworth (Yamaha S90) of Anadarko, Megan Eldredge (Yamaha M08) of Newcastle, Bobby Sanders (Yamaha DTX electronic drum set) of Minco and Dr. Dan Hanson (Roland RD700SX).
The Droverspirit Concert Band is made up of:
Kari Newell (flute) of Purcell, Robin Jones (flute) of Claremore, Tina Rainwater (flute) of Claremore, Kelsey Hostetter (flute) of Tuttle, Laura Lamb (flute) of Blanchard, Megan Eldredge (clarinet) of Newcastle, Margaret Ann Wright (oboe) of Broken Arrow, Heather Lindsey (clarinet) of Tuttle, Josh Jaques (bass clarinet) of Moore.
Andrea Jones (clarinet) of Covington, OH, Mechelle McDowell (bassoon) of Eufaula, Lisa Daniel (cornet) of Sapulpa, Danyele Oxford (trumpet) of Dibble, Cassie Walje (trumpet) of Minco, David Chambers (horn) of Norman, Scott Pitts (trombone) of Comanche, Nathan Mansell (trombone) of Rush Springs.
James Hazelton (euphonium) of Sand Springs, Bobby Sanders (percussion) of Minco, Houston Green (percussion & guitar) of Gage, Kristin Epperson (bells) of Moore, Ty Greenhalgh (percussion) of Clarendon, PA, Loretta Seay (alto sax) of Vian, Corey Moon (bass guitar) of Rush Springs and Mickey DeFord (keyboard bass) of Moore.