Droverspirit Concert Presents TV Music, More
---
April 07, 2006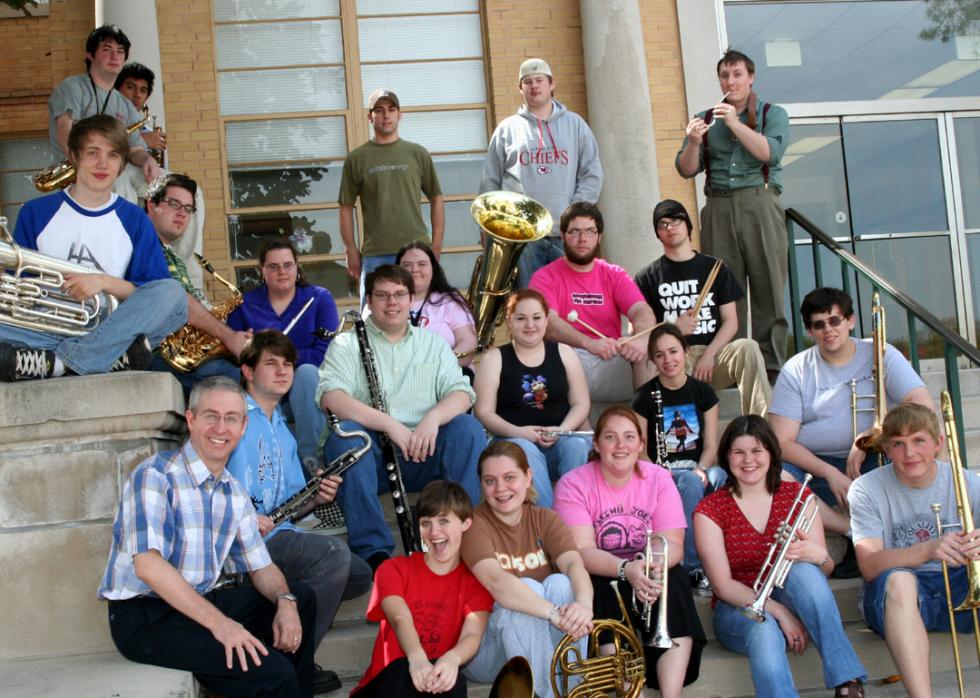 Television theme songs meet rousing marches when the Droverspirit Concert Band hits the stage April 11 at the University of Science and Arts. Under the direction of Dr. Dan Hanson, the band will perform several spirited symphonic band classics for its annual spring concert starting at 7:30 p.m. in the Davis Hall Little Theatre.
Throughout the evening, the concert will showcase several instrumental jazz soloists including Gage music freshman Houston Green on guitar, Oklahoma City art freshman Jeremy Teel on tenor saxophone, Comanche music freshman Scott Pitts on trombone and Duncan freshman Chris Shoemaker on alto sax.
"Concert band is challenging, inspiring exciting and fun," said Hanson, professor of music at USAO. "Please join us for a delightful 45 minutes of distinctively rousing instrumental entertainment!"
Many popular pieces are planned for the concert, including two of the most famous television themes ever written. Henry Mancini's jazz standard "Peter Gunn Theme" and Danny Elfman's quirky theme from "The Simpsons" are both slated for the evening.
In addition, Spain's most famous folk march joins John Philip Sousa's patriotic "Semper Fidelis" on the program list. A symphonic tone poem, a symphony for band, and what Hanson calls "bombastic Russian festival music" are all just part of the evening's fare.
The Droverspirit concert is free and open to the public.
Composed of USAO students from varying academic disciplines, the Droverspirit Concert Band offers a fun opportunity for those who wish to make music. And joining the band is easy, said Hanson.
"Membership is open to anyone who enjoys creating great music in a spirit of creativity, fun and entertainment," he said.
Hanson, who earned his doctorate from North Texas State University, has taught music at USAO for nearly 20 years.
The Droverspirit band is designed to entertain, inspire and educate while meeting specific degree requirements for each college student. Scholarships are available to each member of the group, and selected members of the ensemble double as Pep Band members at all home basketball games.
"It's a welcome break from the normal routine of classroom studies," said Hanson. "It provides a quality performing experience for everyone."