DroverThon raising the bar even higher for 2019
---
November 08, 2019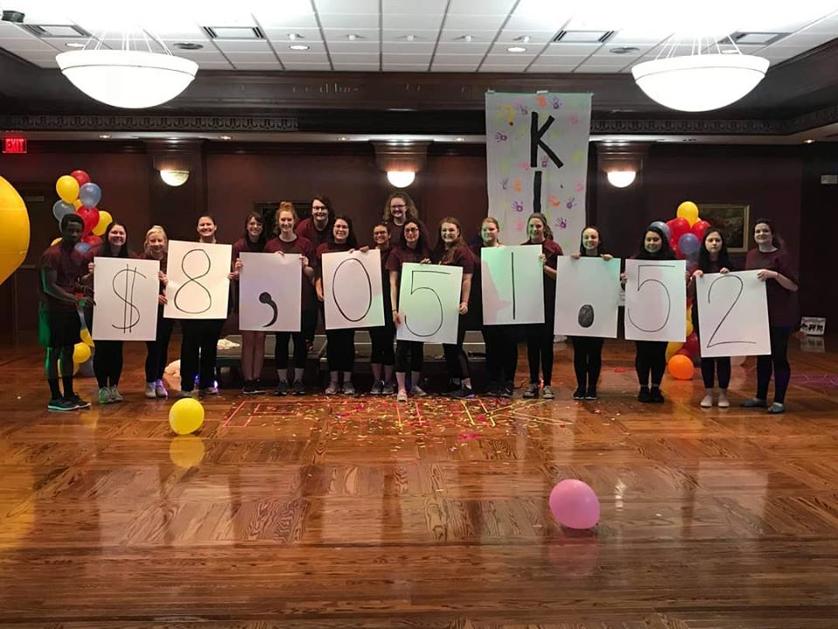 Working alongside the Children's Hospital Foundation, USAO students, faculty and staff are once again raising funds to make a difference in the lives of Oklahoma children through the DroverThon dance marathon program.
Created in 2016, DroverThon seeks to engage our whole community and generate awareness of and financial support for the Children's Hospital Foundation in Oklahoma City, whose sole focus is the advancement of pediatric research and education programs to improve the health of Oklahoma children.
Throughout the year, students, faculty and staff will participate in fundraising and informational events, culminating with a six-hour dance marathon on March 27, 2020. This event allows hundreds of students and community members to come together and celebrate the money raised for the kids.
Last year alone, DroverThon raised $8,051.52 to donate towards the Children's Hospital Foundation. And current DroverThon President Laura Randall has big plans for the upcoming event.
"This year our goal is to raise $10,000 for the kids. It's a big goal, but with the support of the USAO community, I believe it's attainable." said Randall.
The DroverThon team is testing a new event for 2019-2020. They are trying to raise $1000 in 24 hours and calling it "$1K in a Day". The team needs YOUR help to make it happen!
"We know that you made a huge impact during your time at USAO and beyond, and we know you can do that for Oklahoma's kids too!" said Randall.
To donate, please visit: https://events.dancemarathon.com/index.cfmfuseaction=donorDrive.donate&eventID=3560