22nd Season of Davis-Waldorf Series Embodies Science & Arts' Interdisciplinary Mission
---
February 9, 2023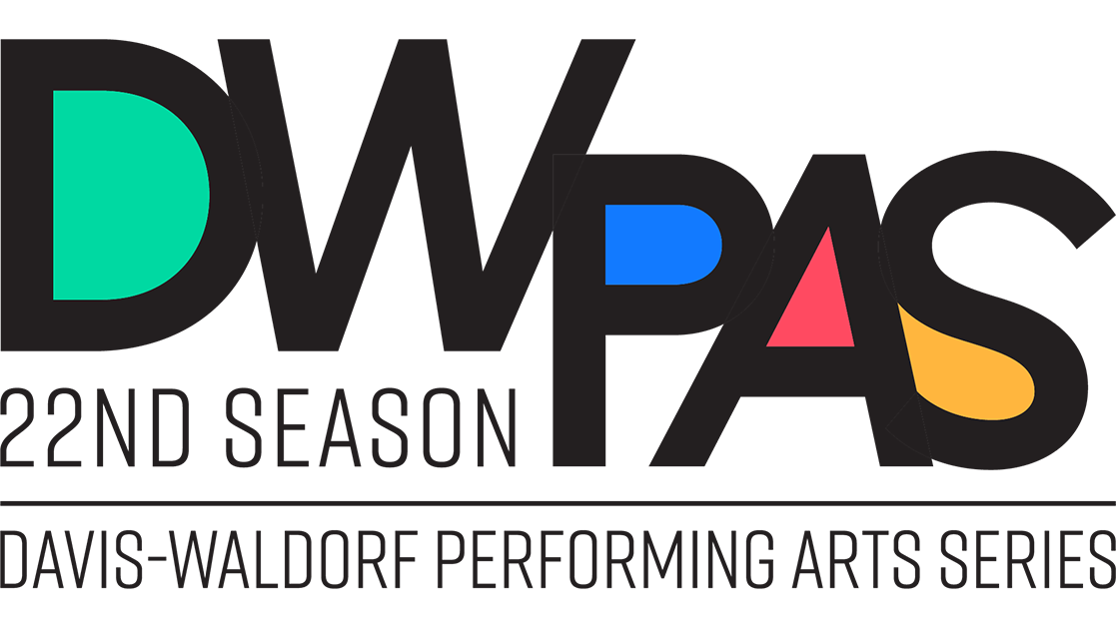 The University of Science & Arts of Oklahoma's celebrated Davis-Waldorf Performing Arts Series has embodied the school's interdisciplinary mission for 22 years now, bringing a range of world-class creatives to the Chickasha campus. With three wonderfully successful shows already completed, this season will conclude March 23 with Ashwini Ramaswamy's multimedia event "Let the Crows Come" at 7:30 p.m. in Te Ata Memorial Auditorium.
General admissions tickets are still available for $20 at usao.edu/dwpas. Tickets for K-12 students are free of charge, thanks to generous support from the Chickasha Public School Foundation.
Deconstructing and recontextualizing the classical Indian dance form Bharantanatyam, Ramaswamy's work tells a story with a shared origin remembered differently from person to person. Featuring three dancers and music, the piece uses the metaphor of crows as messengers for the living and guides for the departed to evoke mythography and ancestry.
"For more than two decades now, the Davis-Waldorf Performing Arts Series has been an integral part of how this university brings the liberal arts to life, not only for our students, staff and faculty, but for our entire region," said President John Feaver. "The range of incredible artistry that the series has brought to our campus has given countless people an opportunity to witness the breadth of human creativity and deepen their empathy with others from all over our planet. The artists we have hosted over the years have also been amazingly generous to our students, giving them firsthand experience working with world-class performers in music, dance, theatre and so much more."
Ramaswamy has spent over 30 years studying Bharatanatyam from award-winning bharatanatyam choreographers Ranee Ramaswamy and Aparna Ramaswamy (her mother and sister), and their guru, the legendary Smt. Alarmél Valli of Chennai, India since 2011. The New York Times describes her as "weaving together, both fearfully and joyfully, the human and the divine…there is a continual flow of energy coursing through her limbs."
The 2022-23 DWPAS season kicked off Oct. 6 with the multicultural company Cerqua Rivera Dance Theatre's exploration of heritage and identity in "American Catracho." Father and son piano duo Ryan & Ryan continued things Nov. 3 with their upbeat combination of astounding musical skill and thrilling music from the African-American tradition in "Kickin' the Clouds Away." Most recently on Jan. 26, Nijala Sun brought her award-winning one-woman, one-act play "No Child…," a reflection on the experiences of adolescents and adults in an underserved high school in the Bronx, to Te Ata Memorial Auditorium.
The mission of the Davis-Waldorf Performing Arts Series is to regularly present professional performing arts events, to facilitate student attendance at these shows as an important part of a liberal arts education, to provide affordable entertainment for our college family and our community, and to lead local arts education by creating access to high-quality, relevant, culturally diverse programming that broadens the aesthetic of each audience member.
The Science & Arts Foundation presents the Davis-Waldorf Performing Arts Series with additional support from the Oklahoma Arts Council, Chickasha Public Schools Foundation, the Culture and Recreation Committee of the University of Science & Arts of Oklahoma, and sponsors and donors from our community.
For more information and to purchase tickets, visit usao.edu/dwpas or call (405) 574-1213.