22nd season of Davis-Waldorf Series begins Oct. 6 with Cerqua Rivera Dance Theatre
---
September 26, 2022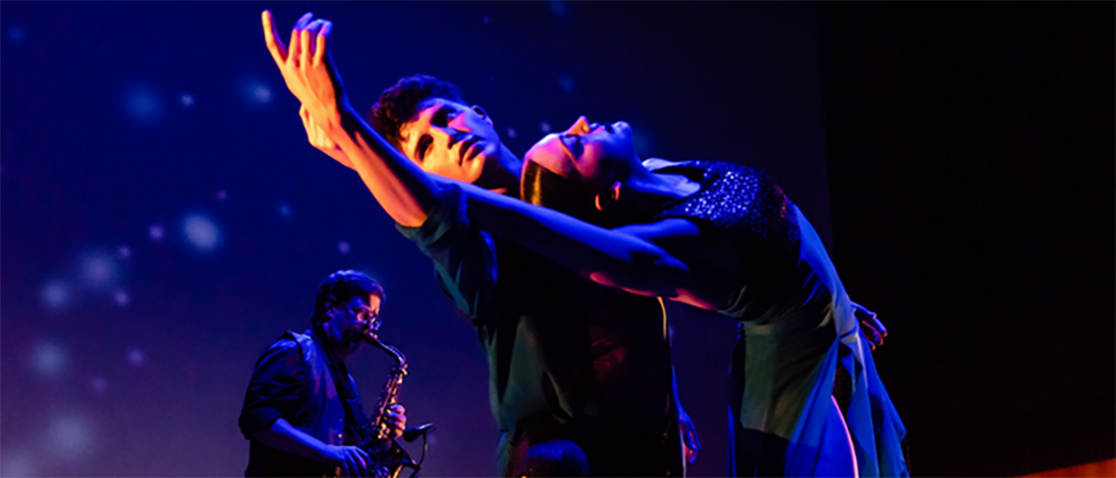 The 22nd season of the University of Science & Arts of Oklahoma's acclaimed Davis-Waldorf Performing Arts Series will begin with Cerqua Rivera Dance Theatre's "proudly and visibly multicultural" combination of dance and live music Oct. 6 at 7:30 p.m. in Te Ata Memorial Auditorium.
Tickets are $20 and are available at usao.edu/dwpas. K-12 students get in for free. Season subscriptions can still be purchased and provide tickets at a discount.
Under the direction of Latinx artist Wilfredo Rivera, the troupe will perform several short works including "American Catracho," their award-winning exploration of immigration and cultural identity. At the core of this multimedia production is the life-story of Rivera, who immigrated to the United States from Honduras when he was 12 years old; "catracho" translates to "Honduran."
"We are excited when we get to present high-quality performances by artists never before seen in our region," said Katie Davis, professor of theatre arts and DWPAS executive director. "We listened to what audiences have told us about the shows they liked best, and we are confident that this will be our most amazing season ever. The Cerqua Rivera show is just the start of great things to come."
Founded in 1999 by artistic director and CEO Rivera, with resident composer Joe Cerqua, Cerqua Rivera Dance Theatre engages audiences in magnetic human stories at once new and deeply familiar through the combined talents of their diverse artists and the multiple artistic languages they use.
The mission of the Davis-Waldorf Performing Arts Series is to regularly present professional performing arts events, to facilitate student attendance at these shows as an important part of a liberal arts education, to provide affordable entertainment for our college family and our community, and to lead local arts education by creating access to high-quality, relevant, culturally diverse programming that broadens the aesthetic of each audience member.
The USAO Foundation presents the Davis-Waldorf Performing Arts Series with additional support from the Oklahoma Arts Council, Chickasha Public Schools Foundation, the Culture and Recreation Committee of the University of Science & Arts of Oklahoma, and community partners.
For more information and to purchase tickets, visit usao.edu/dwpas or call (405) 574-1213.