19th season of Davis-Waldorf series concludes with family-friendly puppet show
---
March 04, 2020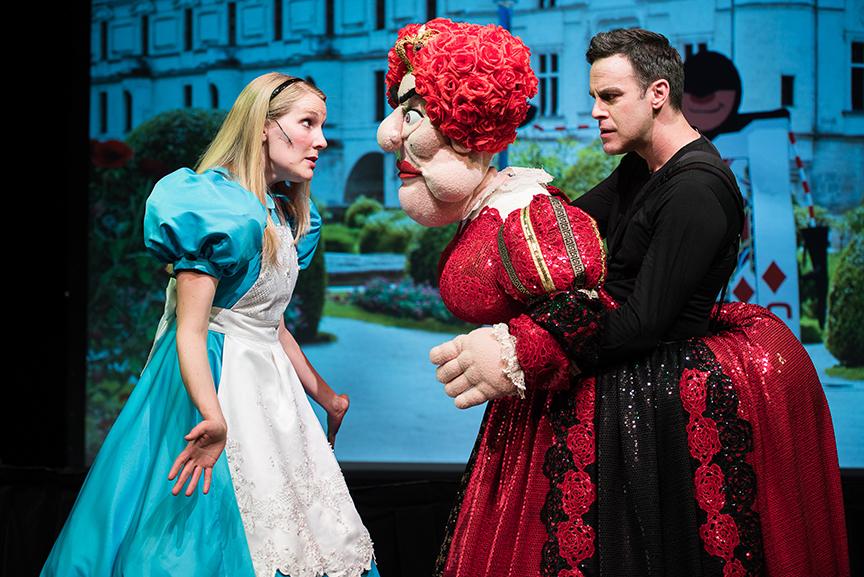 Bringing the 19th season of the University of Science and Arts of Oklahoma's acclaimed Davis-Waldorf Performing Arts Series to a close, DLUX Puppets present their fun, multimedia adaptation of the classic children's story "Alice in Wonderland" in the Davis Hall Little Theatre March 12 at 7:30 p.m.
Tickets are $15 for the general public and $10 for students and seniors 60 and over. They may be purchased at the door, online at usao.edu/dwpas or by calling 405-574-1213. Seating is limited for this all-ages show.
Featuring digitally-projected scenery, life-size puppetry, actors and popular songs from the latter half of the 20th century, DLUX's unique performance will teach children about the power their words, thoughts and feelings have in creating a positive mindset all in under an hour.
A nationally-recognized production company based in Las Vegas, DLUX Puppets has brought their shows to life at performing arts centers across America. Founders Derek and Lauren Lux hope to create not only high-quality family entertainment, but also to instill positive massages that can empower children and give them strategies that will engender a positive, peaceful mindset.
The USAO Foundation presents the Davis-Waldorf Performing Arts Series with additional support from the Oklahoma Arts Council, Chickasha Public School Foundation, Mid-America Arts Alliance and community and corporate partners. Its mission is to encourage attendance at high-quality performing arts events as an aspect of a liberal arts education for students, to provide an affordable entertainment resource for our college family and our community, and to become a leader in local arts education by presenting relevant and culturally diverse programming that broadens the aesthetic of our audiences.
For more information and to purchase tickets, visit www.usao.edu/dwpas.