PUSH Theatre bring the undead to life at USAO just in time for Halloween
---
October 16, 2019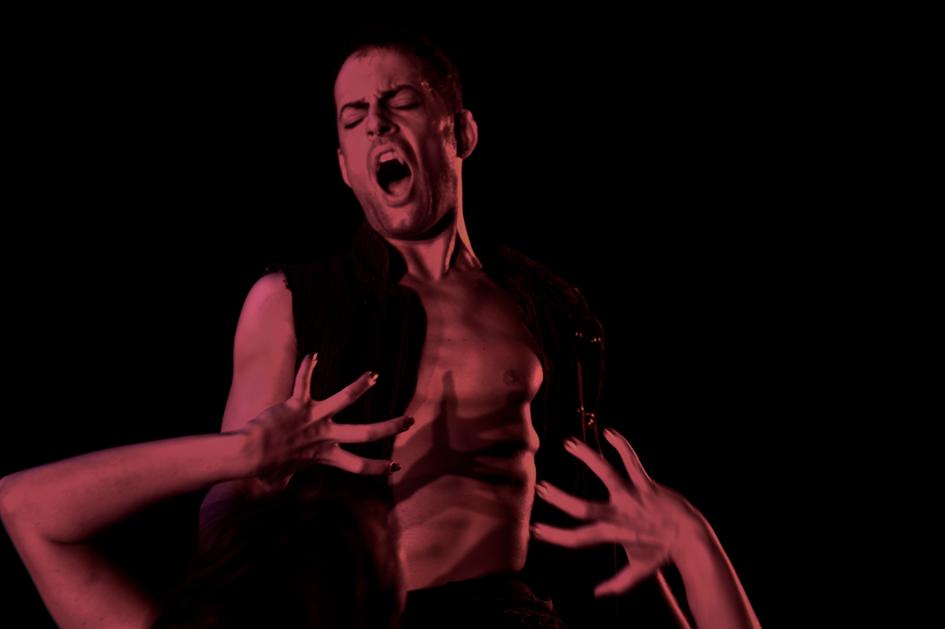 PUSH Physical Theatre will bring the undead to life in their presentation of "Dracula" as part of the University of Science and Arts of Oklahoma's acclaimed Davis-Waldorf Performing Arts Series Oct. 24 at 7:30 p.m. in the Davis Hall Little Theatre.
Just in time to set the mood for Halloween, PUSH's modern interpretation of Bram Stoker's classic turns this supernatural story of love and death into a scary and sensual acrobatic spectacle like nothing audiences have ever seen. Their adults-only adaptation combines their signature motion theatre with spectacular effects.
Tickets are $15 for the general public, $10 for students and seniors (60 and over), and can be purchased online at www.usao.edu/dwpas or by calling (405)-574-1213.
"This unique production is both representative of dance and theatre" said Katie Davis, professor of theatre arts and series coordinator. "The company is trained in mime, acrobatics, dance, and acting. The experience of this story is like a horror story circus. Our students will also have the opportunity to take a master class in movement with this company, and it will expand their concept of contemporary theatre and the type of training actors need."
In 2000, PUSH sprang from Darren and Heather Stevenson's desire to "push" storytelling to the limits of the human body. Over the years, the Stevensons added more performers and established the innovative, collaborative and audience-centric style that defines the company today.
PUSH's performances grow out of improvisations around ideas which gradually become the piece's choreography. For this production, they started with the text of Bram Stoker's novel and have created a show told through movement, pictures, and few words.
The USAO Foundation presents the Davis-Waldorf Performing Arts Series with additional support from the Oklahoma Arts Council, Chickasha Public School Foundation, Mid-America Arts Alliance, community and corporate partners. The series encourages attendance at high-quality performing arts events as an aspect of a liberal arts education for USAO students, provides an affordable entertainment resource for the wider college family and the community, and, as a leader in local arts education, presents relevant and culturally diverse programming that reflects and broadens the aesthetic of the audience.
For more information and to purchase tickets, visit usao.edu/dwpas or call (405) 574-1213.