EBERSOLE, Jean (Netherton)
---
December 01, 2010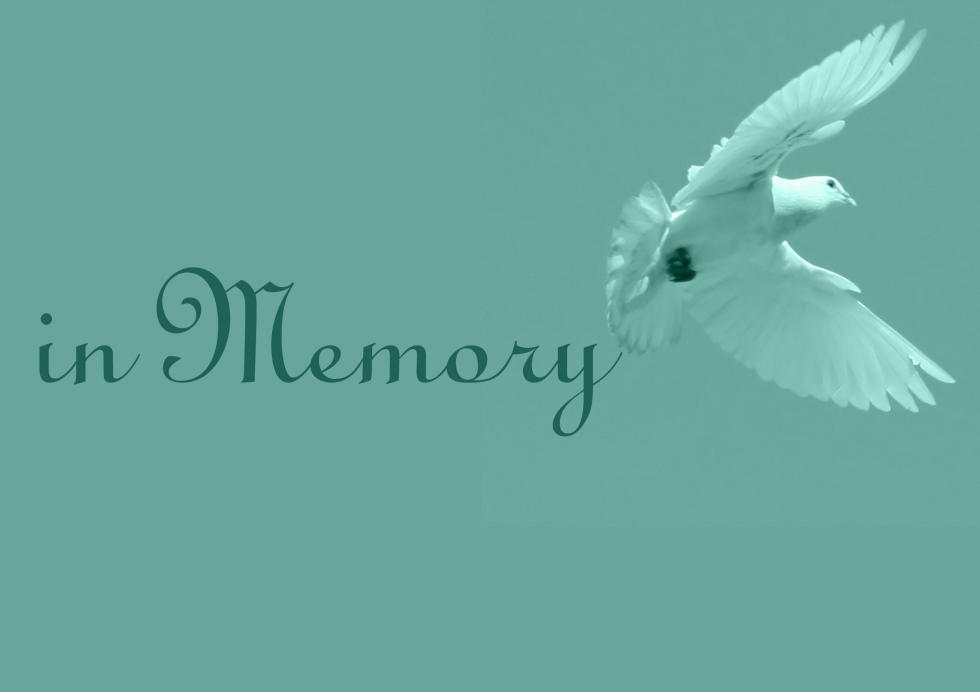 Jean Ebersole, of 705 W. Spring, died Wednesday, December 1, 2010 at Wesley Medical Center, Wichita, Kansas following a long battle with cancer.
She was born at Carnegie, OK the daughter of Bonnie and Gertrude (Bybee) Netherton. She graduated from Carnegie High School in 1944 and continued her education at Oklahoma College for Women, Chickasha, Oklahoma, graduating with a Bachelors of Science Degree in 1948. She came to Conway Springs later that year where she taught business subjects at Conway Spring High School.
Jean was united in marriage to Jesse Leonard Flickinger on November 1, 1950 in Conway Springs, Kansas. Jesse was killed on September 22, 1952 during the Korean Conflict.
Jean was later united in marriage to Richard L. Ebersole on August 1, 1954 at the First Christian Church, Conway Springs. They made their home in Bern, Kansas from 1954 to 1956 where they both taught at the Bern High School. In 1956, they moved to Dallas, Texas where Richard attended the Dallas Institute of Gupton Jones Mortuary School. They moved to Hutchinson, Kansas in 1957 where Jean taught at the Hutchinson High School. They returned to Dallas in 1958 and in 1960, returned to Conway Springs. Jean worked as the secretary of Conway Springs High School from 1960 until 1962. She resumed teaching business classes from 1962 until 1987. Jean took early retirement in 1987 and continued to help with the family Mortuary business as an assistant funeral director.
Jean was a member of First Christian Church, Conway Springs. She was a member of the National Business Teachers Association, the Kansas Business Teachers Association and held a Kansas Assistant Funeral Director's License for many years.
Jean was also preceded in death by her parents and one brother Jack Netherton. She is survived by her husband Richard L. Ebersole; son Jack Ebersole and his wife Kathy of Pratt, Kansas; son Brent Ebersole and his wife Daria of Conway Springs, Kansas; four grandchildren: Khristina Kirstatter, Dr. Justin Ebersole and his wife Sadie, Trista and Trenton Ebersole and two great grandchildren: Madeleine and Alden.
Funeral Services will be conducted at 2:00 p.m. Saturday, December 4, 2010 at the United Methodist Church, Conway Springs, Kansas with Pastor Bill Nestelroad, pastor of the First Christian Church, officiating. Interment will be in Conway Springs Cemetery, Conway Springs, Kansas.
Memorial has been established to the First Christian Church, Conway Springs. Arrangements are by Ebersole Mortuary, Conway Springs. On line condolences and guest book are available at www.ebersolemortuary.com.