Educator's work exhibited in national portfolio
---
February 03, 2012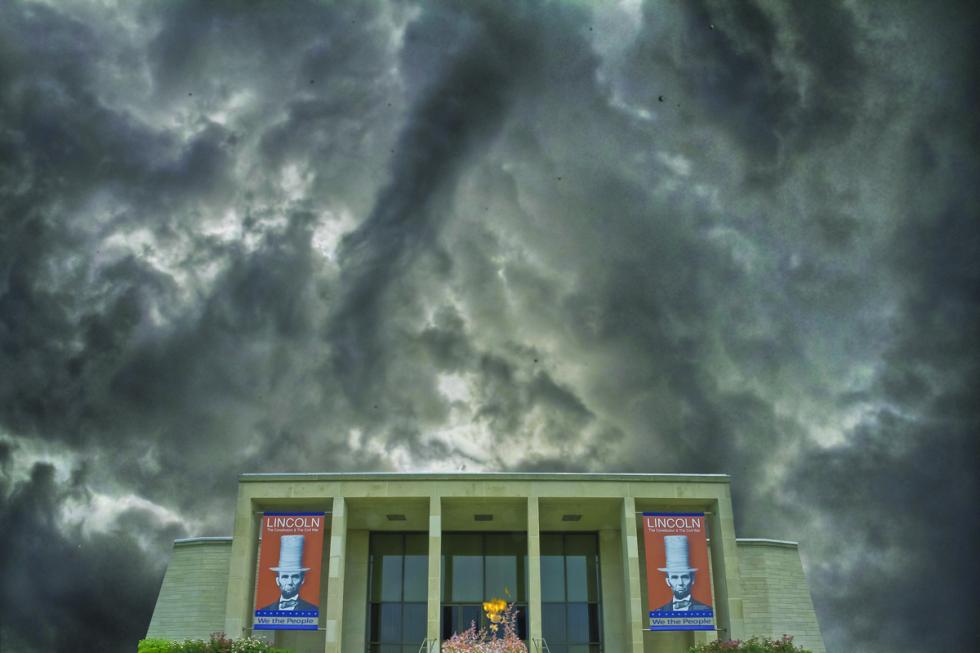 A print created by Steve Brown, professor of art at the University of Science and Arts, has been included in a printmaking exhibit and portfolio traveling the United States.
Brown's piece, titled "Skyline Park: Truman Presidential Library" was inspired by the rugged weather Oklahomans experience each year.
"It is a composite digital image using various photos of the Truman Presidential Library and a photo of a tornado which formed over my house during the recent crop of tornados to visit the Chickasha area," Brown said.
An alumnus of the Oklahoma College of Liberal Arts (1973), Brown also studied at the University of Oklahoma and earned his master of fine arts from the University of Ohio in 1978.
Brown has been a member of the USAO faculty since 1980.
The East/West: A Survey of Contemporary Printmaking exhibit showcases 100 of the most prominent printmakers/educators representing every state in the USA.
The portfolio was organized by Brian Kelley, professor of printmaking at the University of Louisiana at Lafayette. The first exhibition opened in at Central Connecticut University and recently closed out a successful showing at the University of Central Florida.
The exhibit currently hangs in Nicholls State University's Ameen Art Gallery located in Thibodaux, Louisiana.
The artists in the "East/West: A Survey of Contemporary Printmaking" portfolio were chosen based upon their long and distinguished careers as both artists and teachers practicing the art of printmaking, according to the University of Central Florida's art gallery website.