Eighteenth season of Davis-Waldorf Performing Arts Series begins Oct. 25
---
October 05, 2018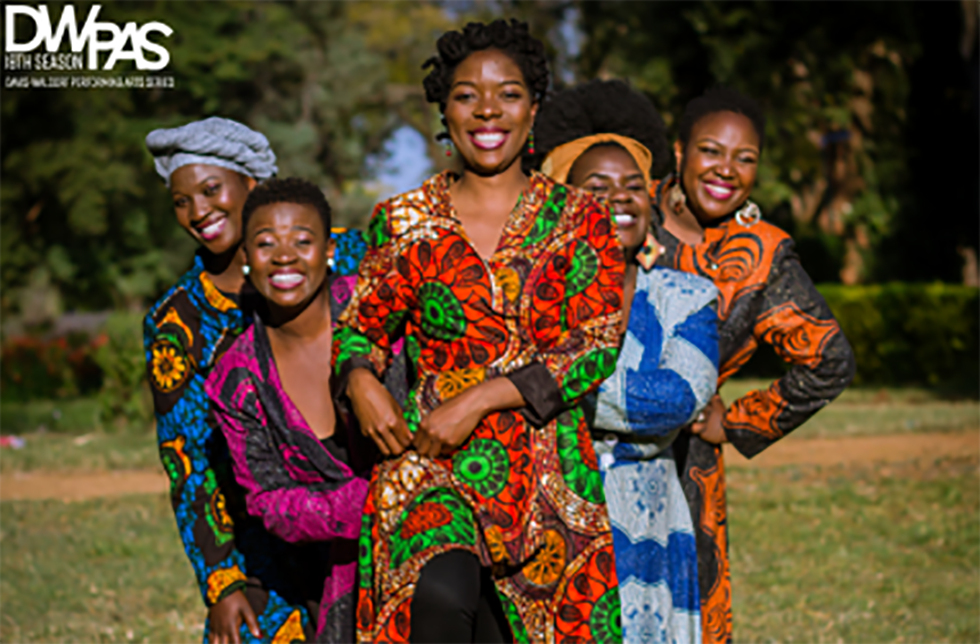 The University of Science and Arts of Oklahoma's Davis-Waldorf Performing Arts Series will open its 18th season with a performance by Nobuntu on Oct. 25 at 7:30 p.m. in Te Ata Memorial Auditorium.
General admission tickets are $15 for the general public; $10 for students and seniors (60 and over); and $5 for USAO faculty, staff and alumni. They can be purchased online at www.usao.edu/dwpas or by calling (405)-574-1213.
Nobuntu is an ensemble of young women from Bulawayo, Zimbabwe, who blend the traditional music of their culture with Afro-jazz and gospel. Audiences will be enthralled with the mix of beautifully pure voices, simple percussion, traditional instruments and dance.
"I am excited to open our season, which is a celebration of the arts, with this group who use their music to reach across cultures," said Katie Davis, professor of theatre arts and series coordinator. "Nobuntu promises to delight audiences of all ages with something fun and different. We work hard to bring special, high-quality performances right here to Chickasha."
Nobuntu was founded in 2011 when a new generation of women singers realized that there was a complete absence of female professional music groups in their country. The name Nobuntu represents an African concept that values humbleness, love, purpose, unity and family from a woman's perspective. The group promotes the idea that music can deliver a positive message that transcends racial, tribal, religious, gender and economic boundaries.
The Davis-Waldorf Performing Arts Series is made possible in-part by support from the Kirkpatrick Foundation, Ad Astra Foundation, Mid-America Arts Alliance, National Endowment for the Arts, Oklahoma Arts Council and USAO Foundation. Its mission is to encourage attendance at high-quality performing arts events as an aspect of a liberal arts education, to provide an affordable entertainment resource for our college family and our community, and to become a leader in local arts education by presenting relevant and culturally diverse programming that reflects and broadens the aesthetic of our audiences.