Eighth annual Drover Difference Day brings out more than 180 volunteers
---
March 07, 2018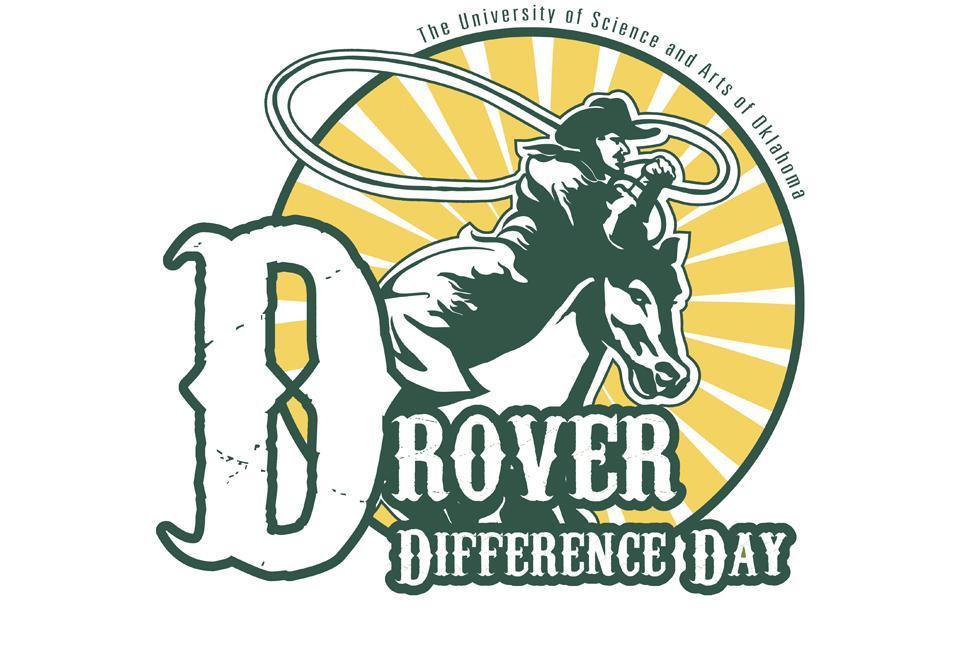 For eight years now, faculty, staff and students from the University of Science and Arts of Oklahoma have participated in Drover Difference Day, the university's annual community service initiative, giving back to the community that supports them.
This year's day took place March 2 and saw over 180 volunteers working at 18 different sites around Chickasha, as well as several facultyvolunteers who read to local elementary school students in honor of Read Across America Day.
Service locations included the Grady County Historical Society, Chickasha Police Department, Shannon Springs Park, Chickasha Code Enforcement Office, Lincoln Elementary, Grady Memorial Hospital, Chickasha Arts Council, Chickasha Animal Shelter, Salvation Army, Intervention and Crisis Advocacy Network and Grady County Veterans Center.
On Feb. 5, Mayor Hank Ross proclaimed March 2 as "Drover Difference Day" to recognize this annual day of service.
"Drover Difference Day has become immensely important in bringing USAO and the Chickasha community closer together" said Nancy Hughes, dean of students. "It not only gives our students important opportunities for service learning, it also shows the town that we are here to improve everyone's quality of life in as many ways as possible. This day of service has a concrete impact on our surroundings, whether helping the underserved or simply beautifying the landscape."
Another aspect of Drover Difference Day is the USAO Prom Boutique, which was hosted on March 3 in Station 82 in the Student Center. This year, dozens of girls were able to find dresses for their prom at no cost. Stocked through clothing donations to the university, the Prom Boutique allows local high school students to obtain quality wardrobe items that might not otherwise be available to them.
Local sponsors included First National Bank, who donated cases of water for the volunteers; and Interurban, Chicken Express, Dominos, Mazzio's, Taco Bueno, Cotton Patch Cafe, Taco Mayo, Crazy 8's, Shollie's Bakery, Wal-Mart and Sodexo for providing lunch.