Eleven recognized as leaders with four-year scholarship at USAO
---
June 19, 2012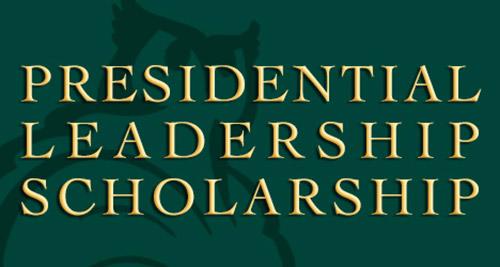 Eleven students from across Oklahoma have been awarded the President's Leadership Scholarship at the University of Science and Arts where they plan to attend this fall.
The scholarship recipients include Levi Becker of Moore, Haley Bryant of Laverne, Kali Cook of Apache, Brittney Dewitt of Tuttle, Rebecca Hyde of Piedmont, Allison McGlothlin of Anadarko, Craig Patton of Pocasset, Johnathon Reil of Elgin, Jake Rohrer of Lindsay, Britani Soesbee of Edmond and Zev Stein of Oklahoma City.
The scholarship is awarded based on a combination of academic excellence and high ACT score plus a history of active civic engagement. It is a four-year scholarship that covers $2900 of tuition per year and room cost.
Applicants must also submit an essay on leadership and submit to a personal interview before final selection.
Recipients become members of the President's Leadership Council (PLC) during their time at USAO. PLC members have numerous responsibilities that go well beyond academic excellence. They are expected to attend leadership conferences and workshops as well as volunteering to improve both campus and community.
Scholarship recipients are also expected to regularly attend PLC meetings and, as they progress through school, assume leadership roles. They must also participate in two sanctioned university clubs per year.
Roland Nuñez, USAO's director of student development, noted that, "the students that are selected for PLC are coming to us already established as leaders in their high school. At USAO, the President's Leadership Council is designed to provide opportunities for these students to further develop their leadership skills."
"We've found that PLC students utilize these skills as they excel both academically and socially at USAO. PLC students are regularly recognized as leaders in honor societies, campus organizations, and volunteer efforts on campus and in the community."
USAO is Oklahoma's only public liberal arts university.
Liberal arts universities allow students to gain a solid grounding in history, math, science, literature and hone communications skills while pursuing a specific degree.
Now with the highest admission standards in the state, USAO is the only Oklahoma university to receive top marks for its curriculum from the American Council of Trustees and Alumni in its "What Will They Learn?" report.
USAO was one of only 20 liberal arts universities nationwide to make it on to US News and World Report's exclusive "Least Debt" list for 2011-2012.
More information about USAO is available online at www.usao.edu.