Enel Green Power invests in variety of USAO projects
---
May 01, 2019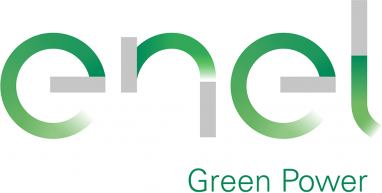 Enel Green Power, the second largest wind power operator in Oklahoma, recently provided almost $14,000 in financial support to the University of Science and Arts of Oklahoma for technology upgrades at the USAO Observatory and in the John A. Morris Speech and Language Clinic, and to support the Campus Co-Op and the Davis-Waldorf Performing Arts Series.
"Enel Green Power's generosity to our institution will improve the lives of everyone on campus as well as many beyond its boundaries," said President John Feaver. "It is integral to our mission that USAO provides services not available elsewhere in our area, whether it's helping to diagnose and treat speech disorders, hosting fantastic performing artists or simply ensuring that our students have enough to eat. When a company who provides another much-needed service is as generous as Enel has been to us, our mission is much easier to fulfill."
"We're proud to be a part of the Grady County community. Creating shared value for our neighbors a core value of Enel Green Power," said Josh Bray, site supervisor for Enel's Drift Sand wind farm in Rush Springs. "We are grateful to be able to support several important programs at USAO and appreciate the value they bring to our community and state."
Located west of Chickasha at the university's 140-acre Habitat Area and Outdoor Classroom, the USAO Observatory allows students to study the cosmos using professional telescopes while still an undergraduate. Enel's financial support will allow for technological upgrades to reduce light pollution.
A requirement during senior year, John A. Morris Speech and Language Clinic gives students in the speech-language pathology program the opportunity to work directly with clients with communication disorders under close professional supervision. Established in 1972, the clinic provides comprehensive evaluations and subsequent treatment to patients in Chickasha and the surrounding area.
The Campus Co-Op strives to provide supplemental food assistance for those in need within the USAO community. Located in the university's Lawson Court Clubhouse, it is an open pantry with both perishable and non-perishable foodstuffs where students are welcome to take items as needed. By alleviating hunger, the co-op aims to decrease the impact of food insecurities on academic success.
Bringing a huge range of entertainers to Chickasha for over a decade, the Davis-Waldorf Performing Arts Series encourages attendance at performing arts events as an aspect of a liberal arts education, provides affordable entertainment for the college and community, presents relevant and culturally diverse programming that broadens the aesthetic of our audiences.
Enel Green Power, part of the renewable energies division of the Enel Group, is a leading owner and operator of renewable energy plants in North America with projects operating and under development in 24 U.S. states and two Canadian provinces. EGP operates around 100 plants powered by renewable hydropower, wind, geothermal and solar energy. EGP operates 10 wind farms across Oklahoma.