Erin Abercrombie Darche--100 Alumni You Should Know
---
March 20, 2018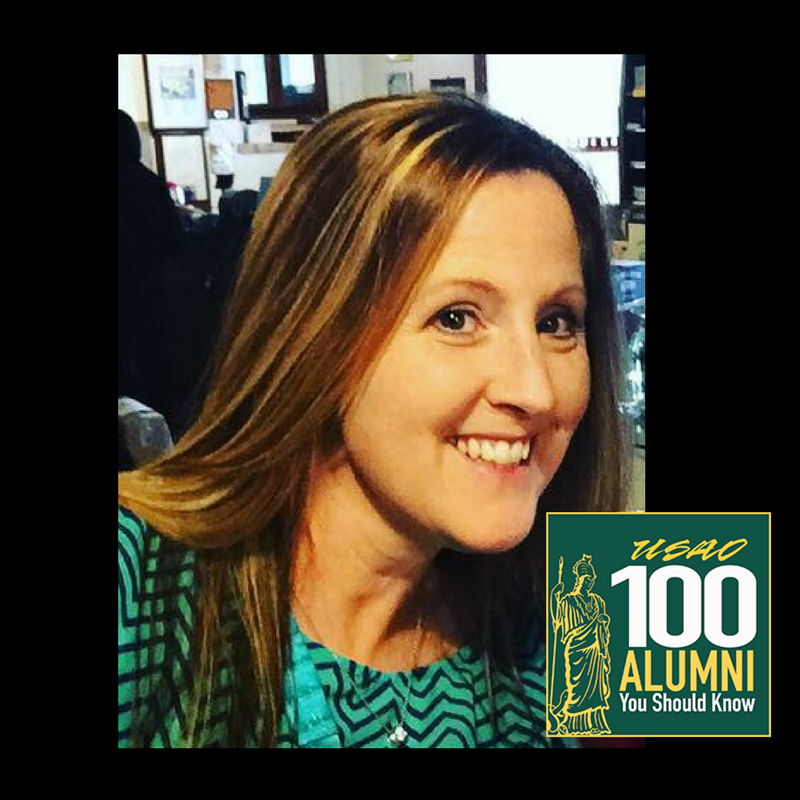 By Tailor Finney
Since graduating in 1997, University of Science and Arts of Oklahoma alum Erin Abercrombie Darche has turned her psychology degree into a career spanning all across the nonprofit field, promoting the generosity and compassion she developed through her time as a Drover.
While studying for her psychology degree, Darche began an 18-year-long career with the YMCA working in Oklahoma, Georgia, Arizona, and then advanced to become an executive director in Wichita Falls, Texas. She then took her skills to Biloxi, Miss., to work as director of operations for the Salvation Army Kroc Center. Darche now resides in Italy with her husband and family. Her travels and accomplishments have truly exemplified the variety of unexpected opportunities that can come from the unique degrees offered at USAO.
"Attending a liberal arts school gave me an advantage in becoming a compassionate and open-minded adult," said Darche. "Having a degree in psychology was one of the best degrees I could have chosen for this line of work. I have been in boardrooms with company presidents one minute, then with a family who did not know where they were going to sleep for the night the next minute. Knowing how to relate to those different personalities and mindsets prepared me well for my career."
Darche emphasizes the important difference in USAO's unique approach to education through the IDS courses. In her career, she has worked with a variety of different perspectives, having to mold her work to fit each perspective appropriately.
"USAO provided a safe space to explore other ways of thinking and also supports you in seeing issues from all points of view," said Darche. "Learning to respect other ways of thinking while also maintaining your own opinions is key to becoming a successful professional and human being."
Always finding a way to incorporate generosity in everything she does, Darche prides herself in her work ethic that began developing as a student and her accomplishments in the work place.
"I love the feeling of being absolutely exhausted at the end of the day, knowing I made the difference in someone's life," said Darche. "Helping others and giving back to my community is important to me."
One of the most important aspects of USAO to Darche is the familial atmosphere among students and faculty. She urges any student who may attend USAO to soak up every opportunity that may wash over them.
"The feeling of family and camaraderie is unlike any other you will experience," said Darche. "Live in the moment and do not take anything for granted. You will look back on these days with a smile and count yourself lucky to have attended USAO with so many great friends and professors."
A big part of her success in life derives from her time at USAO, when she was encouraged to grow a deeper connection with herself. She encourages any students to continue to have a critical-thinking mind even after graduation.
"I am extremely proud about being able to reinvent myself every time a move came up for my family, because a move was required every three to four years due to my husband's line of work," said Darche. "I choose to look at it as an opportunity to gain new experiences and learn as much as possible in every situation. I encourage any students to continue to grow and challenge yourself, even after graduation."