University of Science & Arts of Oklahoma Sees Double-Digit Enrollment Increase
---
September 10, 2021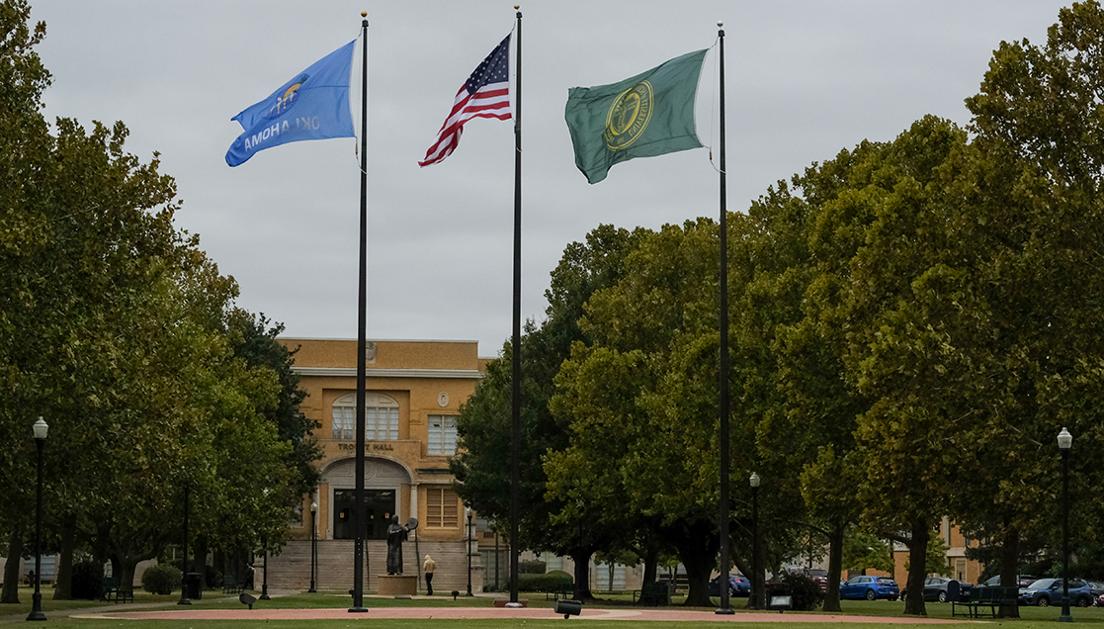 The University of Science & Arts of Oklahoma's distinctive interdisciplinary education, award-winning faculty and low cost to attend have buoyed the institution through what has been a difficult few years for higher education thanks to COVID-19. Despite the pandemic, however, the university has seen a double-digit increase in total enrollment for fall 2021.
Overall, enrollment at USAO is 846, a 15.6 percent increase over fall 2020 and 5.9 percent increase over fall 2019, which was the last fall pre-pandemic. This is a significant stride in the university's strategic goal of increasing enrollment to 1,200 students over the next five years. This growth will provide important additional resources for the university while maintaining the advantages associated with its small class sizes and student-centered mission.
Though USAO was unable to host normal on-campus recruitment events and activities, the university has seen the number of first-time freshmen, or freshmen who have never before enrolled in college, increase 85.8 percent over last year, and over 35 percent from 2019. New scholarships for transfer students have also driven a large increase in that segment of the campus population at USAO, with the number doubling since last year.
"It tells me a lot about how people perceive the value of this university when, despite working through a global health crisis, we are now welcoming more new students than we have in decades," said President John Feaver. "It seems that after all the introspection that has been done over the past year and a half, more and more people are realizing the importance of our interdisciplinary curriculum and how it prepares the individual to adapt to just the sort of unforeseen circumstances through which we are currently living. I readily expect that this year's enrollment numbers are a clear sign of things to come!"
Over the past few years, the university has embarked on a number of important strategic projects to better serve their current students and spread the word about USAO' unduplicated role in Oklahoma's higher education system. These include new scholarship programs focused on accessibility and affordability, more proactive and assertive outreach with prospective students and families, and a campuswide commitment to improving the university through concerted fundraising, more cohesive branding and successful teamwork.
For more information, contact the Admissions and Recruitment Office at (405) 574-1357 or admissions@usao.edu.