USAO Sees Increase in Freshman Enrollment Over Pre-Pandemic for Second Consecutive Year
---
September 14, 2022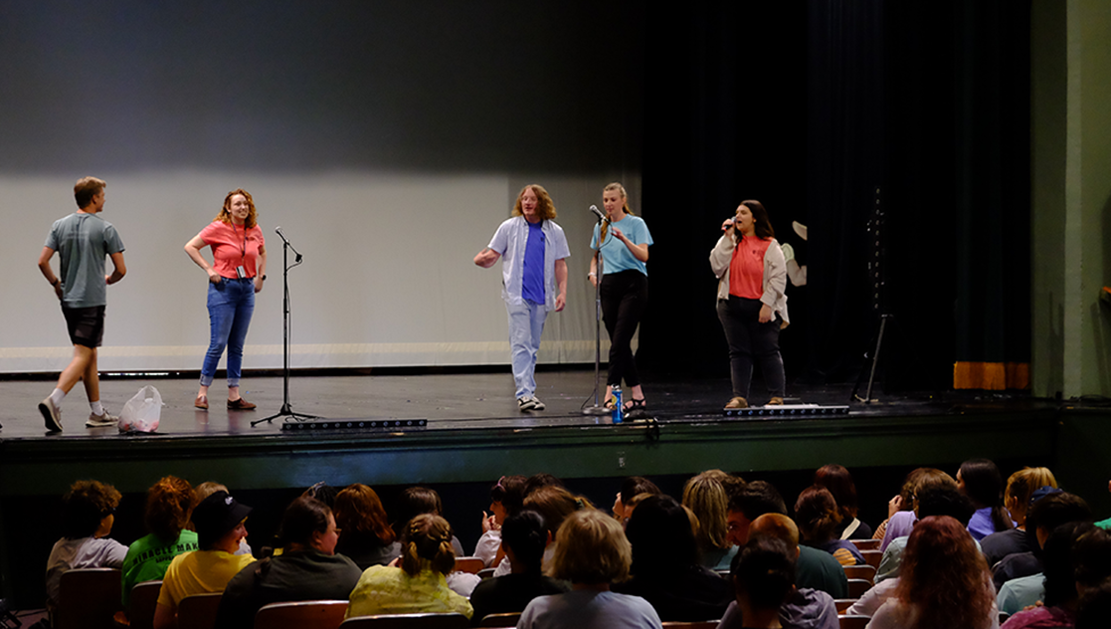 For the second consecutive year, the University of Science & Arts of Oklahoma has welcomed a larger cohort of incoming freshman and transfer students in the fall semester than it saw in the years preceding the pandemic.
Entering freshmen enrollment increased more than 18 percent over the fall 2019 semester, which was the last fall pre-pandemic. With full-time equivalent enrollment for fall 2022 nearly four percent above 2019 levels, these numbers demonstrate that the struggles of the COVID-19 pandemic have only increased students' interest in USAO' innovative learning environment. The university's population of transfer students also increased nearly six percent this term compared to fall 2019.
"I am always pleased to note increases to this school's student body, but it makes me especially happy that we are continuing to attract significant cohorts of both first-time freshmen and transfer students," said President John Feaver. "These numbers prove that students in Oklahoma are eager for the interdisciplinary learning experience that USAO provides, and they realize the value of the knowledge that they will gain through our innovative curriculum and diverse programs."
Since 2019, the considerable increase in USAO' freshmen enrollment has led to over $1 million in increased revenue for the institution. This additional enrollment combined with a consistently increasing retention rate, which is now greater than 60 percent, are important strategic goals for the university.
"Despite all the setbacks that the pandemic has thrown at higher education in general, USAO' success over the past few years proves that we add value to students' college experience in a way that other universities simply cannot," said Sheppard McConnell, associate vice president of enrollment management. "Our combination of exceptional education and affordability, alongside our robust scholarship program and the campus' homelike atmosphere, continue to make USAO a prime destination for students who want to shape their own futures."
As part of the university's strategic plan over the coming years, USAO aims to continue growing its enrollment while maintaining its student-centered focus.
A significant advantage to the institution's ability to fulfill its distinctive mission, USAO provides students with an intimate, close-knit campus environment and small class sizes, making it easier to meet students' unique needs; provide more individualized teaching in addition to a host of other support services; and create hands-on opportunities for original research, experiential learning and projects in communities across the region.