Fall trimester kicks off Sept. 3
---
August 27, 2013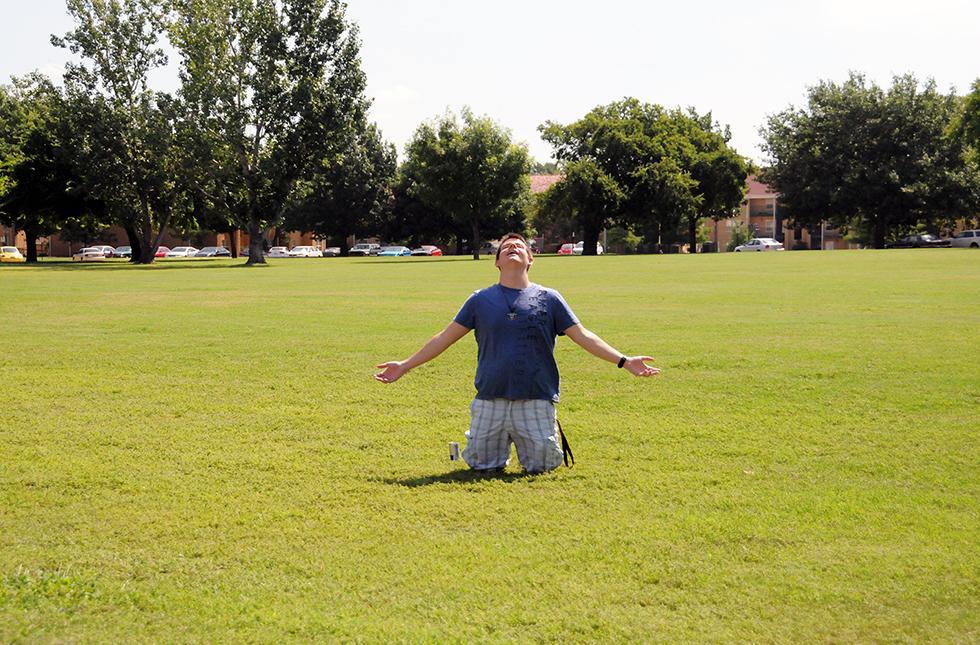 It may not be 115 degrees outside but summer is definitely coming to a close and that means the fall trimester at the University of Science and Arts of Oklahoma is about to begin.
Classes begin Sept. 3 with enrollment continuing through Sept. 9.
The fall events calendar for Oklahoma's only public liberal arts college is filled with rich opportunities for campus and community members alike.
The 2013 Ray and Mary Giles Symposium on Citizenship and Public Service is scheduled for Sept. 30 with sustainable food advocate and award-winning chef Dan Barber delivering the keynote address beginning at 7:30 p.m. in Te Ata Memorial Auditorium.
The symposium is free and open to the public.
A writer as well as a chef, Barber is a leading voice for the farm to table movement that emphasizes using locally grown and raw or lightly processed foods for a healthier and more satisfying diet.
He serves on the President's Council on Physical Fitness, Sports and Nutrition and is an advisory member of the board to the Harvard Medical School Center for Health and The Global Environment.
Barber was named to Time Magazine's Time 100 list of influential people in 2009.
More information about the Giles Symposium can be obtained by visiting usao.edu/giles-symposium.
Drover soccer season kicks off at home against University of Texas-Brownsville on Sept. 5. The women kick off at 1 p.m. at Drover Pitch and the men follow at 3 p.m.
The Drover men's and women's soccer season features eight home doubleheaders.
Also this fall, the Drovers enter their second season of cross-country. While no meets are scheduled in Chickasha, many are within an hour's drive. The first scheduled meet is the UCO Land Run on Sept. 7.
For a full schedule and results of all the Drover athletic events, visit usao.edu/sports.
The Nesbitt Gallery will open its first show of the fall, From Delphi to Jerusalem, on Sept. 14 with a reception featuring the two artists, Ardmore's Natalie Garrison and Rudy Ellis.
The reception is scheduled to begin at 7 p.m. and is free and open to the public.
The show will run through Oct. 5. The gallery is located on the first floor of Davis Hall and is open from 8:30 a.m. to 4:30 p.m., Monday through Friday.
Mannford senior artist April Self will be hosting her senior BFA show, Self Image, that same night in the Third Floor Art Gallery in Davis Hall.
The 13th season of the Davis-Waldorf Performing Arts Series begins on Oct. 11 with Two-Part Invention in Te Ata Memorial Auditorium. The duo is a collaboration between electric violinist Tracy Silverman and pianist Phil Aaberg.
Silverman was trained at the Juilliard School and has performed alongside Yo-Yo Ma, the world-famous cellist, but his repertoire is famous for containing equal parts Bach and Black Sabbath. Aaberg has performed with the Boston Pops Orchestra as well as popular acts such as Peter Gabriel and the Doobie Brothers.
Blending the core elements of classical music with improvisation more often associated with blues and jazz, the duo's show will present compositions that feel familiar but are filled with surprises.
On Nov. 12, the Golden Dragon Acrobats return to USAO for an encore performance. The acrobats thrilled a capacity audience upon their first visit to campus in 2006 with death-defying stunts that have lingered long in the memory of those who attended the show.
Both shows are scheduled to begin at 7:30 p.m. in Te Ata Memorial Auditorium.
Season tickets for the Davis-Waldorf Performing Arts Series are $40. Individual performances are $12 with discounts available for students and seniors. Tickets can be purchased online at usao.edu/dwpas.
This fall, the USAO Theatre Arts department will present Mankind, a medieval period morality play set in Dust Bowl era Oklahoma. The audience is invited to attend the show in costume and is appropriate for audiences 10 and up. Tickets will be general admission for $5. The production is slated to open and close on Halloween night with three performances scheduled for 8 p.m., 10 p.m. and midnight.
The first weekend in November USAO will celebrate its annual Alumni Homecoming with this year's theme, "Celebrate… scholarship, loyalty and friends." The weekend will feature an alumni sponsored Student Supper in the newly renovated cafeteria, a variety show featuring USAO performers and a host of other fun events designed to reconnect alumni to the campus.
More information about Alumni Homecoming can be obtained by calling (405) 574-1290 or by visiting usao.edu/alumni online.
Like many liberal arts universities, USAO offers a select number of degrees that prepare the student for their chosen field while broadly educating him or her across a variety of disciplines. With 22 degrees available, students can pursue a bachelor of art, bachelor of science or bachelor of fine arts degree with teacher certification in several areas.
The university welcomes new students and non-traditional older students who wish to continue or finish their degrees. The enrollment process takes about an hour, according to the admissions office.
More information about enrolling at USAO can be obtained by calling 574-1357 or by filling out a simple form at usao.edu/inquire.