South African priest, anti-apartheid activist brings message of healing to Oklahoma
---
October 02, 2019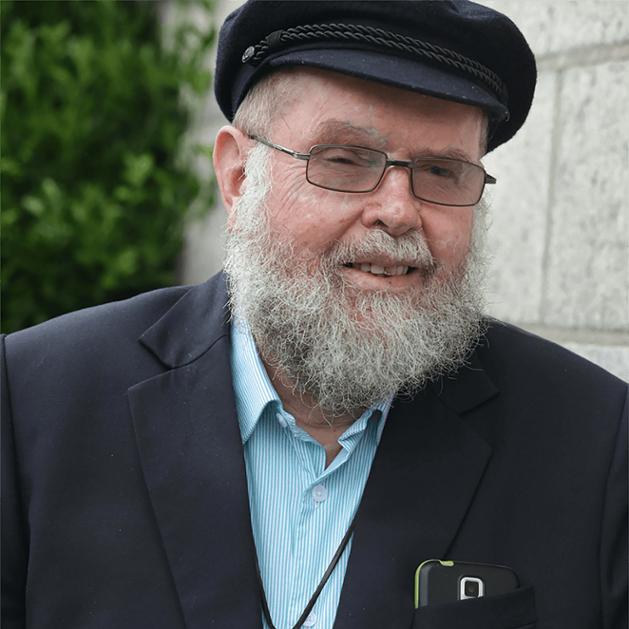 Father Michael Lapsley, a South African Anglican priest and noted anti-apartheid activist, will discuss ways that people can begin their journey of forgiveness and healing Oct. 21 at 7 p.m. at Fairview Missionary Baptist Church in Oklahoma City.
The University of Science and Arts of Oklahoma's Ada Lois Sipuel Fisher Center for Social Justice and Racial Healing will present this event as part of an endeavor to develop effective methods of bridging socio-cultural divisions in our state. Co-sponsored by Fairview Missionary Baptist Church, Lapsley's talk is free and open to the public.
"Anyone can learn from the powerful lessons that Father Lapsley brings with him," said Dr. Tonnia Anderson, associate professor of history and American studies. "Beyond his incredible dedication and personal sacrifice in the struggle against apartheid, he continues to tirelessly spread his message of good will, love and tolerance to audiences of every creed across the globe.
In addition to his public address, Lapsley will speak directly to USAO students. He will also work with a select group of students and other activists from around Oklahoma in a Healing of Memories workshop, which encourages both victims and victimizers to share their stories in an atmosphere of confidentiality and respect as a first step toward healing and wholeness.
Just three months after Nelson Mandela's release from prison in 1990, a terrorist group in South Africa targeted Lapsley with a letter bomb for his anti-apartheid activism, which he survived despite losing both hands and an eye in the blast.
He later founded the Institute for Healing of Memories based on a methodology he developed while working at the Trauma Center for Victims of Violence and Torture in Cape Town, which assisted the South African Truth and Reconciliation Commission chaired by Archbishop Desmond Tutu. Since then, Lapsley has facilitated workshops that seek to contribute to lasting individual and collective healing that makes a more peaceful and just future possible.
Launched in February 2019, the Ada Lois Sipuel Fisher Center for Social Justice and Racial Healing at USAO educates and inspires individuals dedicated to the pursuit of social justice and advancing the common good. Students research the fundamental issues and complexities of what constitutes community through the lens of their own academic majors. Working with mentors in the community, students develop service-learning projects so they can employ their education as a mechanism of transformation and healing.
Founded in 1909, Fairview Missionary Baptist Church is part of the Western Region of the National Baptist Convention, USA, Inc., the nation's largest African American Baptist religious body. After more than a century, the church continues to grow its congregation and serve its community of believers.
For more information, contact Anderson, at 405-574-1312 or tanderson@usao.edu.