Fencing, Sword Demonstration Open to Public at USAO
---
March 07, 2008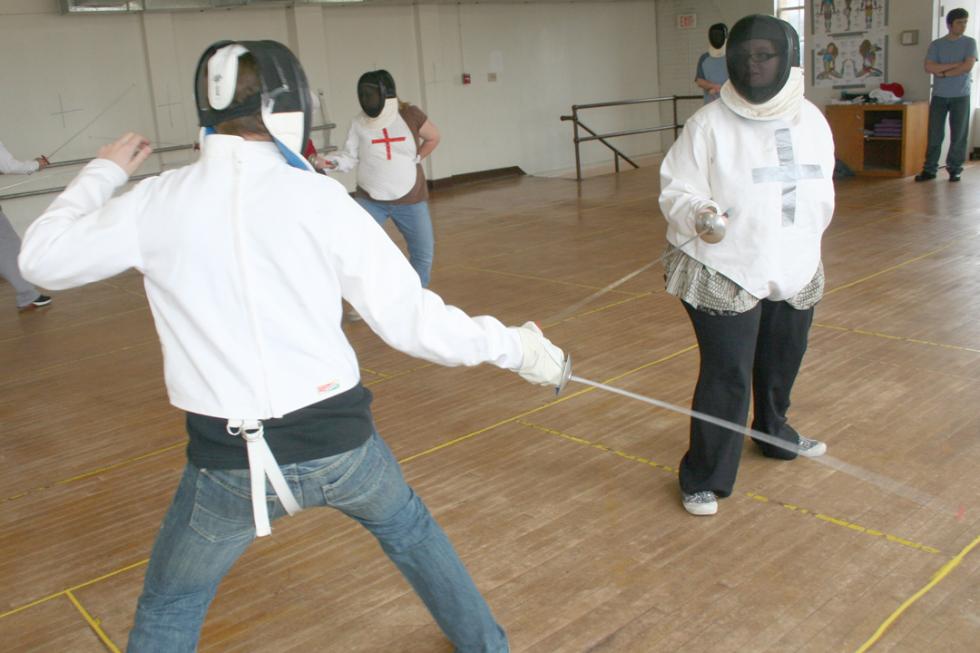 Children and adults alike are invited to take a stab at swordplay when the USAO fencing class presents a swashbuckling evening of fencing March 11 at the University of Science and Arts.
" We would really enjoy having the Chickasha community come out," said Dr. Nancy Osborn, associate professor of physical education. " Fencing is an Olympic event and a wonderful sport. It requires finesse and strategy for scoring against your opponent -- it's not just flailing away."

Beginning at 7 p.m. in the Te Ata Memorial Auditorium, the evening features an exhibition of fencing and an explanation of the sport's rules. Students also will discuss fencing in France, the military saber and the church's role in swordplay.

Additionally, members of the public will be able to participate in exercises with foils, buzzer swords and noodle swords.

The exhibition is free and open to all ages.