Festival celebrates 'renaissance' thinkers, ideas Feb. 17, 18
---
February 05, 2014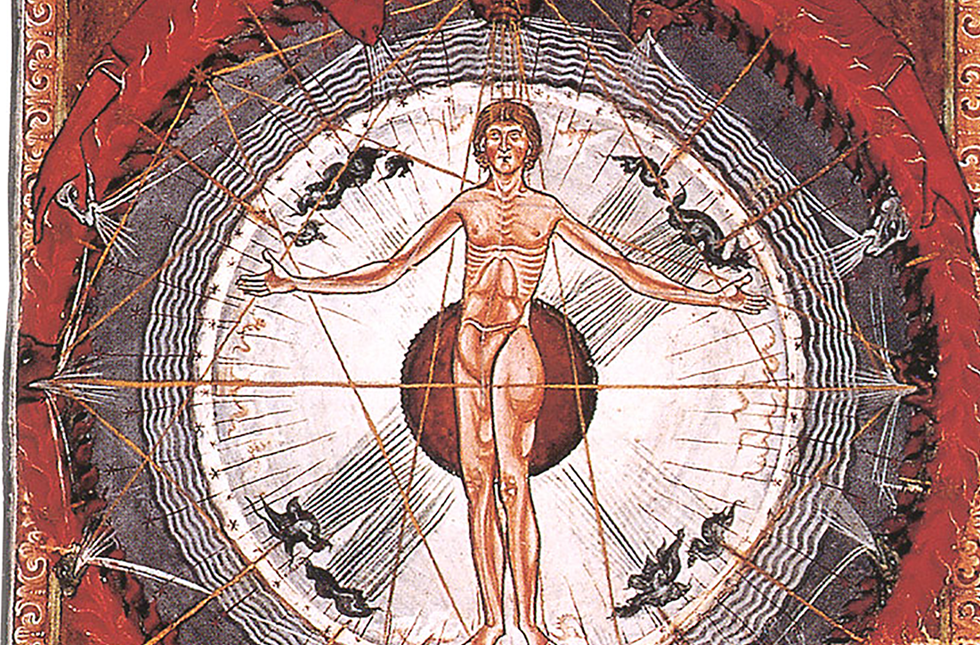 In a world that is driven by high technology and specialization, it is easy to forget that people who gained mastery over multiple fields or disciplines have historically introduced the most fundamental changes in human culture.
Though commonly known as "renaissance men," these thinkers, known as polymaths, appear in human history through every period and, in some cases, were not men at all.
This year's Festival of Arts and Ideas will focus on The Polymath, beginning at 7:30 p.m. on Feb. 17 and 18 in the Ballroom at the University of Science and Arts of Oklahoma.
The event is free and open to the public and refreshments will be served.
Both nights of the festival will be supplemented by a faculty and staff art show called Outside the Lines in the lobby outside the Ballroom that will include visual art as well as poetry and music.
Interested attendees are invited to arrive at 7 p.m. to take in the art show.
Through presentations, performances and interactive demonstrations, faculty, staff and students will celebrate the people, ideas and movements that crossed disciplines and changed the world.
Festival coordinator, Rhenada Finch, sees the festival's theme as an extension of USAO's mission.
"Our topic this year is a perfect fit for our university's mission of interdisciplinary education," Finch said. "The Festival of Arts and Ideas celebrates education and the polymath personifies this multidisciplinary concept. We are excited to showcase our faculty and students and their creative approaches to the subject."
On the first evening, Dr. Stephen Weber, chair of the division of arts and humanities and professor of music, will team up with Dr. Chris Garneau, assistant professor of sociology to explore historical definitions of the polymath and reconsider how those definitions may be changing in modern culture.
Dr. James Vaughn, assistant professor of psychology, will look at the neuroscience of the creative mind, presenting current research on how brain physiology shapes the individual's ability to process, analyze and synthesize data to create something new.
Dr. Jan Hanson, professor of music, and Dr. Jeannette Loutsch, associate professor of biology, will collaborate on a presentation about Hildegard of Bingen, a 12th century polymath who used numerous art forms to capture her mystical visions as well as scientific research.
Dr. Jeanne Mather, professor of education, will talk about well-known actresses that have held double lives as mathematicians, scientists and inventors.
The first evening will be emceed by Dr. J.C. Sanders, chair of the science and physical education division and assistant professor of physics, and Kate Sekula, special adjunct in music.
The second evening will open with a personal narrative from Dr. John Paul Cook, assistant professor of mathematics, as he discusses his "ill-conceived and ultimately unsuccessful quest to become a polymath."
Kaitlyn Worner, a senior mathematics major from Moore, and Lindsay Robbins, a junior music major from Moore, will present information about Lewis Carroll and Raymond Smullyan – both mathematicians who used literature as a second tool for presenting and exploring their ideas.
News bureau writer Rob Vollmar will close the evening with a discussion of the life and legacy of Pythagoras, a Greek scientist, philosopher and mathematician who may be history's earliest recognizable polymath.
The second evening will be emceed by Dr. Shelly Rees, associate professor of English, and Dr. Zach Simpson, assistant professor of interdisciplinary studies.
This event will provide professional development hours for public school teachers each evening.
The festival is sponsored by the USAO Foundation and received a generous endowment from the Masonic Fraternity of Oklahoma in 2011.
Interested parties are invited to call 574-1362.