Festival explores meaning, identity through storytelling
---
February 25, 2013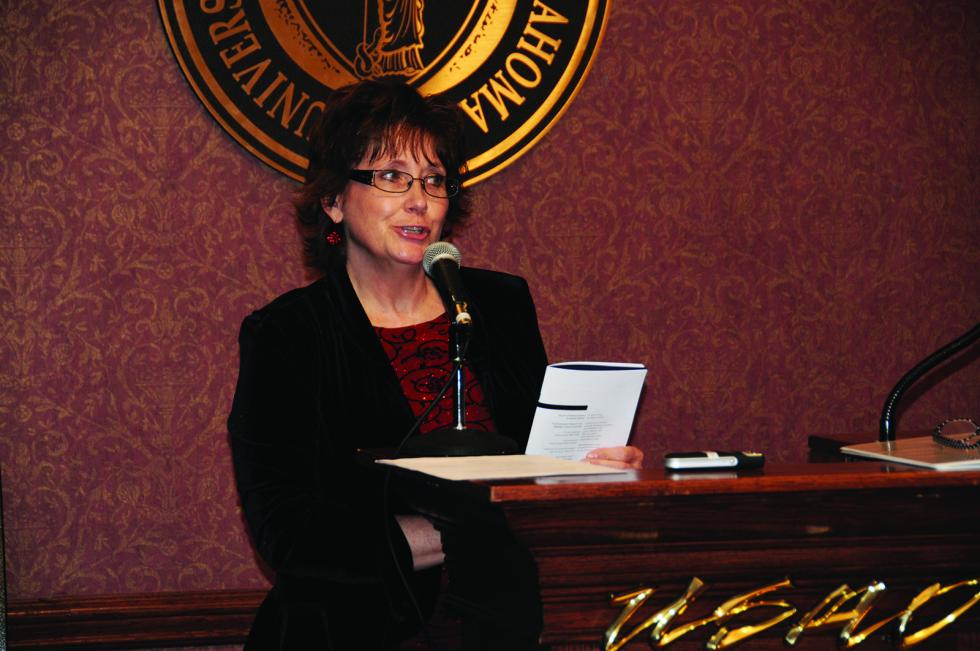 With roots that stretch back before the written word, stories form the spine of the human experience as they entertain, educate and inform our experience of who we are and what we mean. This spring's Festival of Arts and Ideas will explore Storytelling from a number of perspectives and academic disciplines beginning at 7:30 p.m. on March 11 and 12 in the Ballroom at the University of Science and Arts.
The festival is free, open to the public and refreshments will be served.
Festival coordinator Rhenada Finch sees this spring's festival as an opportunity to reach out to those who may have never attended.

 "Stories play a vital and universal role in everyone's lives," Finch says.
"We received so many fantastic proposals this time around. It was really hard choosing just eight but we feel like we've got an incredible collection of presentations. Ranging from personal memoir to urban legends, there is something here for everyone."
As always, the festival will showcase USAO's unique interdisciplinary liberal arts mission with presentations that draw literature, music, philosophy, art, science, history and other disciplines into one cohesive bundle.
Presenters include senior deaf education major Jacob Alexander of Yukon; Danny Bice, educational interpreter; Daniel Bokemper, a junior English major from Moore; Christopher Garneau, assistant professor of sociology; Dr. Nancy Hector, associate professor of education; Jacquelyn Knapp, associate professor of art; Nick Jungheim, a deaf education major from Duncan and Dr. Sara Layman, assistant professor of education and Linda McElroy, professor of education.
Others featured are Leah Oxenford, USAO Science Lab coordinator; Dr. Darryel Reigh, professor of chemistry and chair of the division of science and physical education; Matt Reynolds, instructor of deaf education; Dr. Jason Shaw, assistant professor of biology; Gregg Standridge, USAO alumnus from the class of 1991; Keith Townley, a senior psychology major from Ardmore, Van Tran, an adjunct instructor of computers at OSU-OKC and Rob Vollmar, manager of the USAO News Bureau and an alumnus of the class of 1995.
An exhibit by Shayna Pond, graphic designer for USAO's Media and Community Relations department, will hang outside the ballroom both nights.
The festival emcees this year are Katie Davis, associate professor of drama, and Dr. Dan Hanson, professor of music.
The festival is sponsored by the USAO Foundation and received a generous endowment from the Masonic Fraternity of Oklahoma in 2011.
More information can be obtained by calling 574-1362 or by visiting usao.edu/festival-arts-ideas for more information.