Film screening Thursday in preparation for Giles Symposium
---
September 22, 2014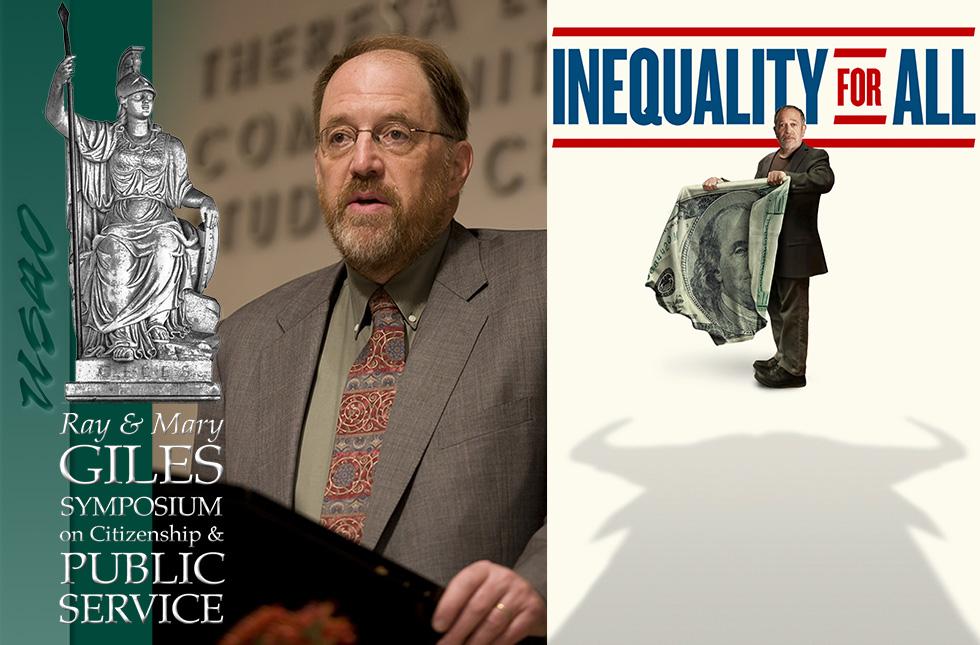 Faculty will host a showing of the movie, Inequality for All at 6:30 p.m. on Thursday in room 124 of Davis Hall.
The event is free and open to the public. The film is being shown in preparation for the upcoming Giles Symposium, which focuses on income and wealth inequality.
Inequality for All is a documentary that discusses the increasing inequality in the American economy.
The film features Robert Reich, an American economist, and has been described by the film's creators as "a passionate argument on the behalf of the middle class."
Inequality for All was the winner of the "Special Jury Prize" at the Sundance Film Festival and the Audience Award Winner for "Best Documentary Film" at the Traverse City Film Festival, 2013.
The Giles Symposium keynote speaker for this year is noted economist and 2014 Leontief Prize winner Dr. James K. Galbraith, known for his research into the causes and consequences of income inequality.
Galbraith is scheduled to deliver the keynote address for the Giles Symposium for Citizenship and Public Service beginning at 7:30 p.m. on Sept. 29 in Te Ata Memorial Auditorium.
More information about the film screening can be obtained by calling 574-1362.