USAO's Center for Social Justice and Racial Healing receives Oklahoma Humanities grant
---
November 10, 2020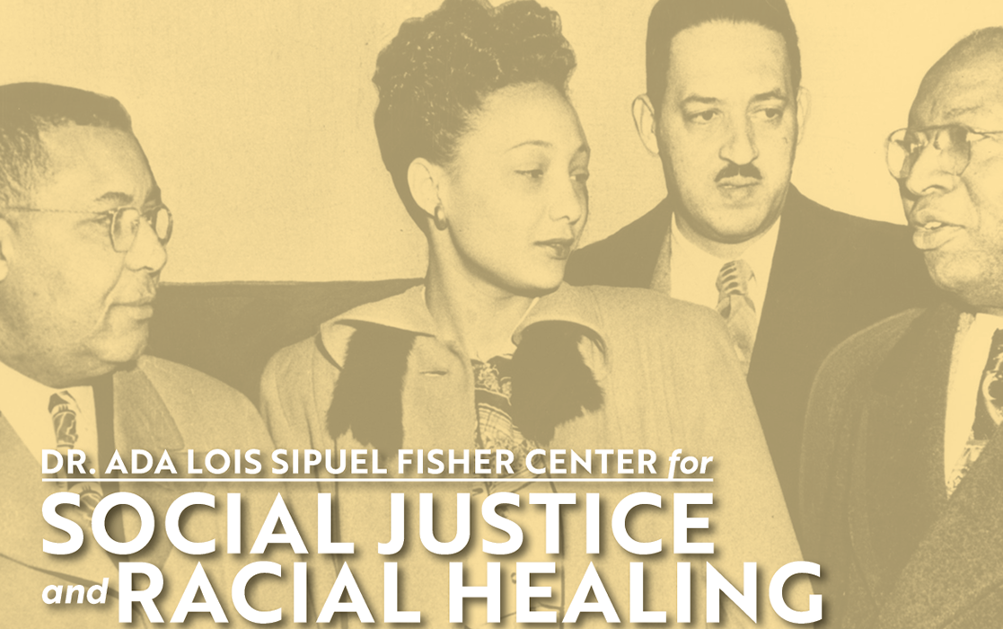 The University of Science and Arts of Oklahoma's Dr. Ada Lois Sipuel Fisher Center for Social Justice and Racial Healing recently received a challenge grant from the Oklahoma Humanities Council to develop and implement a series of virtual workshops entitled "Building Bridges: Dismantling Racism for the Common Good," which are scheduled to begin in 2021.
In collaboration with the Oklahoma-based nonprofit organizations the Respect Diversity Foundation and Thick Descriptions, as well as the international Institute for the Healing of Memories, the Fisher Center will develop materials exploring the interrelated themes of diversity, alienation, whiteness and community in order to examine the characteristics of systemic racism and its impact on everyday life. In addition to the academic component, IHM staff will facilitate workshops to help participants process their feelings, experiences and general understanding of the topics covered.
"In spite of the misplaced belief that the United States has entered a new era of post-racialism, police brutality, poverty, domestic terrorism and the re-segregation of housing and schools have only increased in recent decades," said Dr. Tonnia Anderson, associate professor of history and American studies and director of the Fisher Center. "The Building Bridges project emerges out of this volatile cultural environment. It will provide a humanities-centered educational forum to help people better understand systemic racism as well as offering a safe space to explore personal feelings and experiences about racism."
With the COVID-19 pandemic ongoing, the Building Bridges program will be conducted digitally over a three-day period. Unlike a traditional academic conference, where scholars share their work with other scholars, this project will provide practical information and tools for educators, activists and the general public so they can apply these lessons directly in their home communities. Using an interdisciplinary cultural studies perspective, it will bridge gaps between high culture and lived experience to elucidate how power and influence manifest within a social order.
Additional support for the Building Bridges project came from a recent donation made by Dr. Krista M. Jones and her husband Rev. Dr. B. Craig Stinson of Edmond. Their gift was made in honor of Jones' father, Judge Charles R. Jones, who played a vital role in breaking down the rigid structures of segregation within the Oklahoma City public school system following the landmark Supreme Court decision Swann v. Charlotte-Mecklenburg Board of Education (1971).
Launched in February 2019 with the generous assistance of Anita Hill, the Ada Lois Sipuel Fisher Center for Social Justice and Racial Healing educates and inspires individuals dedicated to the pursuit of social justice and advancing the common good. Students research the fundamental issues and complexities of what constitutes community through the lens of their own academic majors. Working with mentors in the community, students develop service-learning projects so they can employ their education as a mechanism of transformation and healing.
Anderson has taught at USAO since 2010. She earned a Bachelor of Fine Arts degree from Northern Illinois University and continued her education at Yale University, receiving a master's in African American studies in 1992 and a Ph.D. in American studies in 2006.
For more information, contact Anderson at (405)-574-1312 or tanderson@usao.edu.