Applications open for Science & Arts' residential food camp for 8th- and 9th-grade students
---
April 11, 2023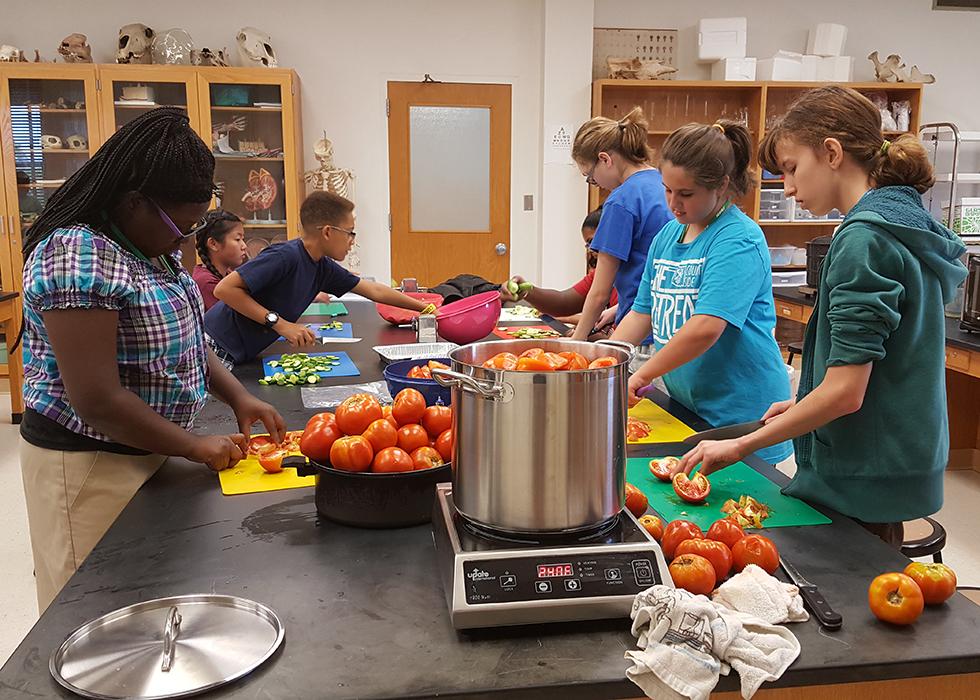 Eighth- and ninth-grade students can learn about where food comes from and how it got there during the University of Science & Arts of Oklahoma's free, five-day, residential food camps, which will be held June 26-30 and July 10-14 this year.
Under the guidance of Dr. Jeannette Loutsch, professor of biology, campers will follow the progress of food from the garden to the kitchen to the pantry. They will learn fundamental cooking techniques as well as the science behind how and why these techniques create delicious flavors.
"This camp is an extremely hands-on approach to dealing with food and the processing of food," said Loutsch. "Students will get an introduction to the science behind rising bread, the nutrients in food and the presence of proteins in samples of fish. We will also visit local farms and farmers' markets to collect produce. This camp is an invaluable experience for the campers because they live on campus and get a taste of college life, and most importantly, they get to take home all the goodies they have made in camp!"
For more information and to apply, visit usao.edu/foodcamp.