"Killers of the Flower Moon" author David Grann to keynote USAO' 2023 Giles Symposium
---
January 30, 2023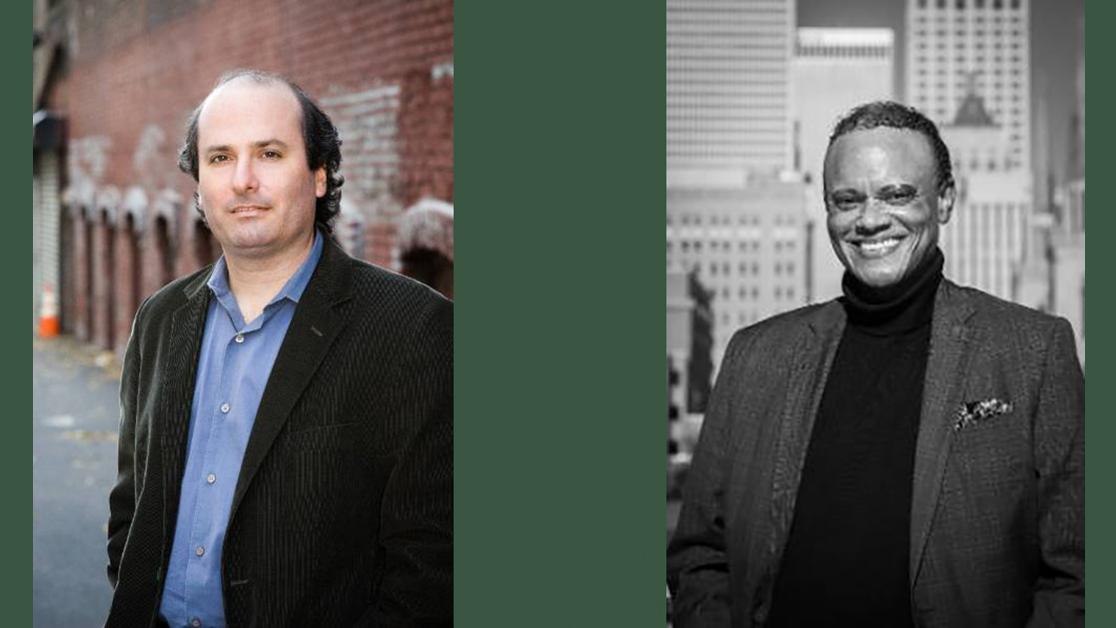 The University of Science & Arts of Oklahoma will host author of "Killers of the Flower Moon" David Grann alongside lawyer, author, professor and consultant Hannibal B. Johnson as the keynote speakers for the 2023 Giles Symposium on Citizenship and Public Service on March 3 at 6 p.m. in Te Ata Memorial Auditorium.
The event is free, but space is limited and prior registration is required at usao.edu/giles.
"We are thrilled to welcome these two outstanding speakers to our campus and hear what they have learned from exploring the full story of the United States of America," said Dr. Rachel Jones, dean of the school of science and physical education, associate professor of environmental science and biology and symposium chair. "Both Grann and Johnson have exceptionally deep experience in examining how the history and ideals of this country have come into conflict, as well as how those conflicts have been resolved in the name of justice for all."
A writer for "New Yorker" magazine and author of "The Lost City of Z," Grann immerses himself in his work to give his stories a pace and intensity unlike any other. Called "the man Hollywood can't stop reading," four of his "New Yorker" articles have already been adapted for the big screen. In his talks, Grann explores his creative process from his initial inspiration to investigate a story, through his painstaking research, to finally linking these often forgotten histories to their contemporary relevance.
A finalist for the National Book Award, "Killers of the Flower Moon" is a true crime tale unravelling one of the most sinister racial injustices in American history, involving multiple murders of Osage tribal members whose land held rich oil reserves and launching one of the first major investigations of the early FBI. It is expected to premier later this year as a major feature film with Martin Scorsese as director, Leonardo DiCaprio as the leading man, and the principal photography shot on location in northeast Oklahoma.
A graduate of Harvard Law School, Johnson's work specializes in equity, inclusion, cultural competence, human relations, leadership and non-profit management. He has authored 10 books, many focusing on African American history in Oklahoma, including "Black Wall Street – From Riot to Renaissance in Tulsa's Historic Greenwood District," "Acres for Aspiration – The All-Black Towns in Oklahoma" and the play "Big Mama Speaks – A Tulsa Race Riot Survivor's Story."
Having taught at the University of Tulsa College of Law, Oklahoma State University and the University of Oklahoma, Johnson currently serves on the 400 Years of African American History Commission, a federal body charged with planning developing and implementing activities appropriate to the 400th anniversary of the arrival of Africans in the English colonies in 1619, and also chairs the education committee for the 1921 Tulsa Race Massacre Centennial Commission.
In conjunction with the symposium, the university's Art Wrecker Studio in downtown Chickasha will hold a juried exhibition featuring works dealing with issues of inclusion and minority representation with themes that correlate to concepts of equality, wealth, resilience, identity, and opportunity from Oklahoma, Texas, Kansas and Arkansas artists. Tulsa-based painter, muralist and mixed media artist Aunj Braggs will serve as judge. The opening reception for the exhibition will be held March 4 at 7 p.m. at Art Wrecker Studio. The awards will be announced at the reception.
The USAO Foundation sponsors the Ray, Mary & Nita Giles Symposium for Citizenship and Public Service through endowment funds created by Oklahoma College for Women alumni Mary Martin Giles, her husband, Ray, and their daughter, Nita.
For more information or to reserve your tickets to the Symposium, visit usao.edu/giles.