USAO seeks $75,000 for sixth annual Giving Day March 31
---
March 9, 2022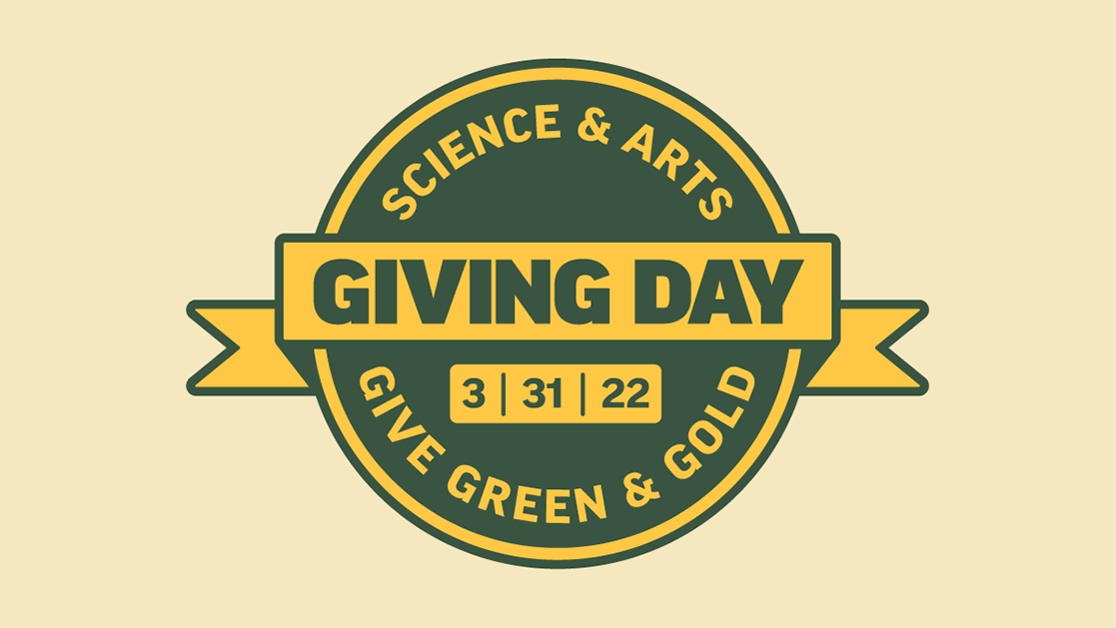 Celebrating the institution's distinctive century-old history, its rigorous interdisciplinary curriculum and unduplicated place in Oklahoma's higher education system, the University of Science & Arts of Oklahoma will hold its sixth annual Giving Day—24 hours dedicated to encouraging charitable donations in support of the school's mission—March 31.
For 2022, the goal is to raise $75,000 from at least 400 supporters of USAO' position as Oklahoma's only public liberal arts university and the unmatched educational opportunities it provides to students from all walks of life.
"After everything we have been through with the pandemic, it feels to me like Giving Day is even more important than ever and that a lot of people feel the same way," said JP Audas, vice president for advancement and development. "With student enrollment on the rise here at USAO, it is more important than ever to make sure we provide the resources to help students not only arrive at our university, but also thrive, excel, and graduate in a wasy that best prepares them for future success."
Anyone who brings a donation of any size to the university's Development Office in Troutt Hall Room 106 in-person during business hours will receive a Giving Day t-shirt. The event will also feature dozens of challenges and matching gifts to increase the value of each individual contribution. Donations can be made to the university's greatest needs, student scholarships, athletics, academic departments, event series and much more.
Beyond the efforts of current university students and employees on Giving Day, alumni, community members and other friends of the university are encouraged to share their special stories about USAO across their social networks. These messages help explain why it is important to give back and illustrate the direct impact that even the smallest gifts have on the lives of USAO students.
To learn more or to make a donation today, visit givingday.usao.edu or contact the Development Office at 405-574-1393.