USAO to hold fifth annual Giving Day event March 31
---
March 10, 2021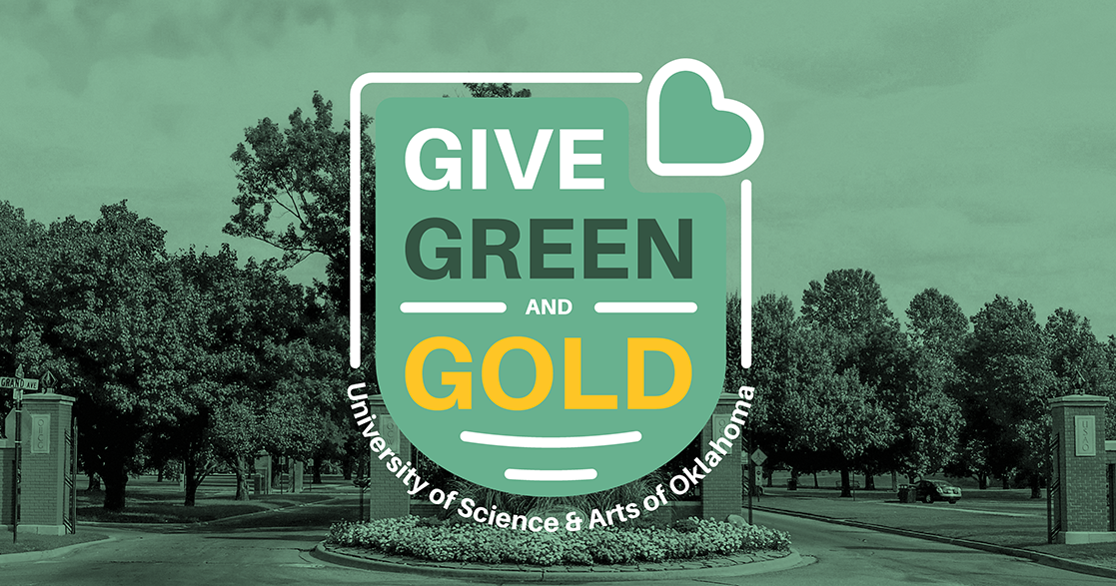 In order to celebrate the institution's long and distinctive history, its rigorous interdisciplinary curriculum and to bolster support so it can continue its mission well into the future, the University of Science and Arts of Oklahoma will hold its fifth annual Giving Day—24 straight hours devoted to fundraising—March 31.
This year, the goal is to raise $50,000 in support of USAO's position of this state's only public liberal arts university and the unmatched educational opportunities that it provides its students. The event will feature dozens of challenges and matching gifts to increase the value of each individual contribution. Donations can be made to the university's greatest needs, student scholarships, athletics, academic departments, event series and much more.
"We have all seen just how important it is for us to come together as a society given our collective experience this past year," said JP Audas, director of development. "Now is absolutely the right time to celebrate education and serve one another through kindness, giving and philanthropy."
Beyond the efforts of current university students and employees on Giving Day, alumni, community members and other friends of the university will be reaching out through their social networks to share special stories about their alma mater, why they give back and the direct impact that even the smallest gifts have on the lives of USAO students.
To learn more or to make a donation today, contact the Development Office at 405-574-1393.