Dr. Donna Gower named interim Vice President for Academic Affairs
---
September 18, 2019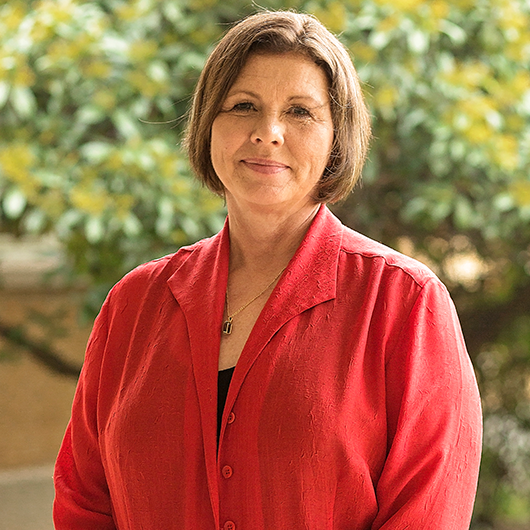 The University of Science and Arts of Oklahoma has named Dr. Donna Gower as interim vice president for academic affairs. She replaces Dr. Krista Maxson, who has taken a position as vice chancellor of the Ohio State Department of Education.
A member of the USAO faculty since 2008, Gower previously served as the chair of the division of education and speech language pathology, the director of teacher education and director of assessment.
"For more than a decade, Dr. Gower has proven her extraordinary dedication to this institution and the students who choose to make it their home," said President John Feaver. "The vice president of academic affairs oversees all faculty and the college's curriculum content and structure, so the stakes could not be higher. With her long background as a renowned educator and administrator, I have every confidence that she will discharge her duties with the utmost degree of professionalism and leadership that is required of everyone in her position."
Gower earned a bachelor's degree in news communication and journalism education from the University of Oklahoma. She later received a master's in curriculum and instruction and a doctorate in educational administration from Kansas State University. Before coming to USAO, she served as director of federal programs for Unified School District No. 480 in Liberal, Kan., in addition to teaching at Kansas Newman University in Wichita, Kan., and Fort Hays State University in Hays, Kan.
USAO's Office of Academic Affairs is responsible for overseeing all aspects of the university's academic programs, including budgets, policies and procedures and personnel matters relating to the faculty.