Professor of Education's $50,000 gift establishes endowed scholarship for Chickasha students
---
March 05, 2020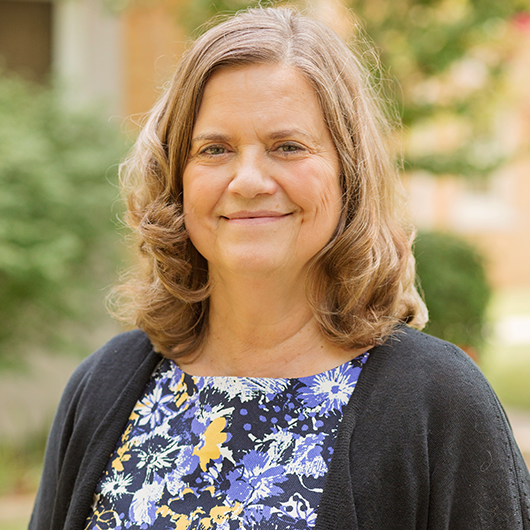 Dr. Nancy Hector, professor of education and coordinator of clinical experiences at the University of Science and Arts of Oklahoma, and her husband George have recently pledged $50,000 to endow a scholarship through the USAO Foundation.
This new scholarship will be available to students who graduated from Chickasha High School, are enrolled full-time at USAO, maintain a 3.0 GPA and help promote a positive and lasting connection between the two educational institutions.
"After I graduated from Chickasha High, I was the first in my family to graduate college. Because of a workplace injury to my dad there was no money for me to go. Fortunately, there was a great university right here in Chickasha," said Hector. "Immediately, I found that the education I received here ignited a fire for learning in me that has never died. It was an absolutely life-changing experience for someone who had never had the chance to travel or been exposed to the wider world."
A Chickasha native, Hector taught in both public and private schools before joining the USAO faculty in 1998. She earned her bachelor's in elementary education from the Oklahoma College of Liberal Arts (now USAO) in 1972, a master's in education from Phillips University in 1975, and completed a doctor of education in child and youth studies from Nova Southeastern University in 2002. Her husband George is a retired captain for Delta Air Lines. They have two children and two grandchildren.
Over the last few years, the Hectors have used Delta's generous donor matching program to help fund renovations to USAO's dance studio and Child Development Center, as well as supporting the institution as a member of both the faculty and alumni. Recently, they decided they wanted to create something more lasting and more impactful on the relationship between the city and the university.
"Since George and I are both CHS grads, we wanted to show the young people coming out of CHS today that they have extraordinary educational opportunities right here in Chickasha," said Hector. "Given his career, we could have chosen to live almost anywhere, but we chose to stay in our hometown. And, though I have been able to travel all over the world, I have never felt lost thanks to the breadth of knowledge that USAO instilled in me as a young person."
This new scholarship continues the long tradition of local USAO graduates who have leveraged their post-college success to reinvest in their community and to ensure that the next generation can also benefit from the university's distinct interdisciplinary curriculum.
"The generosity of people in the USAO family is truly remarkable," said JP Audas, director of development. "The Hectors' contribution and the way it will serve others is a great example of the way people love this university and believe in its distinct mission. All of us at USAO are so grateful to the Hectors for this endowed gift that will create opportunities, strengthen the university and change lives."