USAO history now ensconced in professional publication
---
April 12, 2023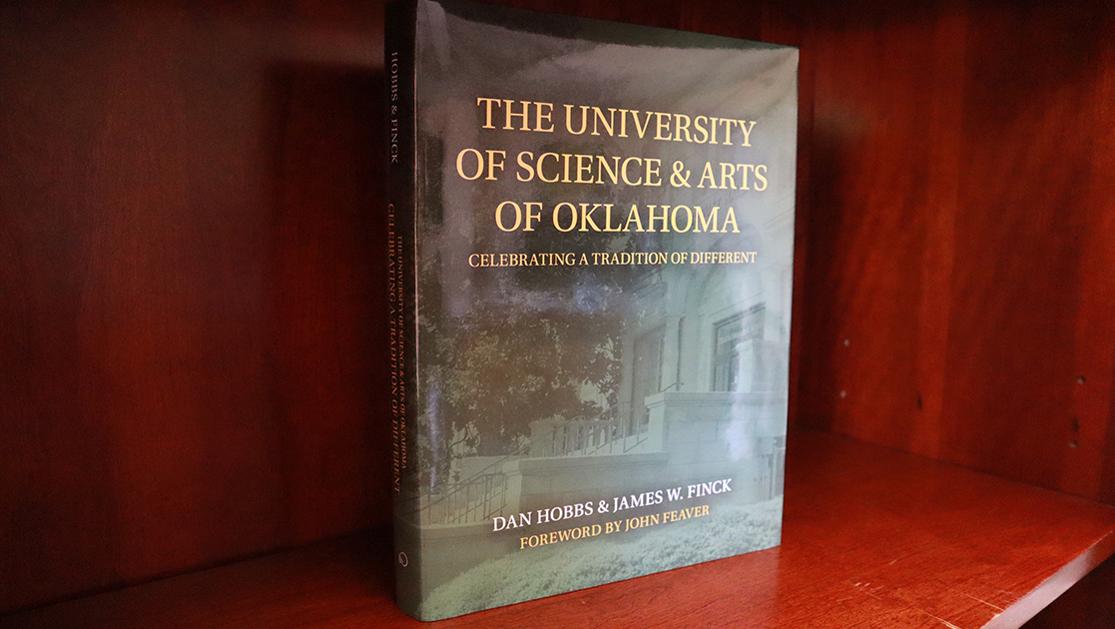 Dr. James Finck, associate professor of history at the University of Science & Arts of Oklahoma, in collaboration with emeritus professor of history Dr. Dan Hobbs, has recently published an original history book: "The University of Science & Arts of Oklahoma: Celebrating a Tradition of Different."
Building off years of Finck's research into the college's history, the book provides a deep dive into its distinctive place within the state's higher education system and the ways that it has changed considerably throughout the years, while always maintaining the traditions that have set the institution apart from other schools in the region.
You can purchase the book online at usao.edu/historybook for $35 and pick up in the USAO Foundation Office (Troutt Hall 106), or have it shipped directly to you for $45.
"This is a story that needs telling now, a period when the survival of the college has been questioned. It is important to know that this current economic difficulty is not our first challenge, it is not even our worst, and surely not our last. Yet each challenge faced has been conquered. USAO still endures and is stronger than ever," Finck writes in the preface.
A project long in the making, much like the history of USAO itself, the book began in 2001 when President Feaver commissioned Hobbs to write a history of the college so that its exceptional story could be shared more widely, and more people could find out about Oklahoma's liberal arts university in the small town of Chickasha. Finck's involvement began in 2015, editing Hobbs' manuscript and writing the final couple of chapters to bring the school's history to the present day.