Margaret Honegger's recent donation highlights family's long connection to university
---
September 08, 2020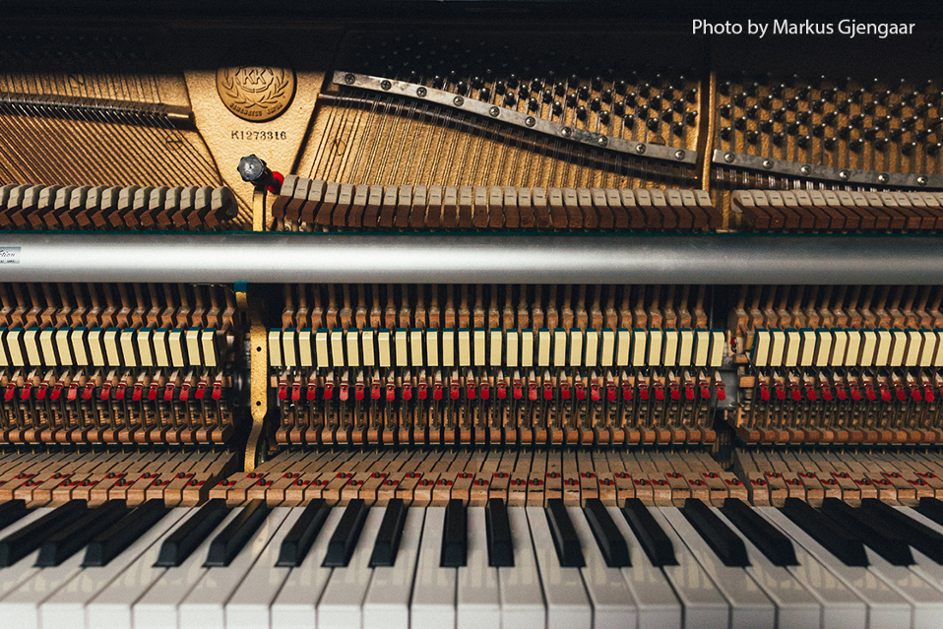 When Margaret Honegger graduated from the Oklahoma College for Women with a bachelor's degree in physical education in 1956, she was building on a legacy that her mother Maggie Mae Pruitt began when she earned her own degree in piano performance in 1922. Now, thanks to a generous $100,000 donation from Margaret Honegger, the University of Science and Arts of Oklahoma will now be able to enhance a number of its services in honor of the bond between these women and this institution.
Housed in Davis Hall, the newly renamed Maggie Mae Pruitt Practice Room will feature a new piano, modernized soundproofing and other necessities to help the university's music students hone their craft. As university officials talked with Honegger about her desire to honor her mother's memory, they found that refurbishing an existing practice room would cost a relatively modest $10,000, so she eagerly agreed to allocate a portion of her donation to that while leaving the majority for other uses.
The USAO Alumni Association's offices in Troutt Hall will also see significant renovation. The forthcoming Honegger-Pruitt Alumni Office suite will have considerable improvements in terms of workplace modernization, display cases for photos and other memorabilia, as well as resources for the Pathways Alumni Mentor program.
Part of the funds will also be used to endow a named scholarship through the Alumni Association.
"Both of these ladies show exactly the kind of intrepid spirit and grace that is a mark of the alumni that this institution produces," said Misti McClellan, director of alumni and community relations. "Maggie Honegger's tremendous generosity only continues this proud tradition and ensures that we will be able to continue shaping young lives well into the future."
An active member of campus during some of its earliest days, Pruitt served on the student committee, as president of the orchestra, vice president of Willard Hall, and participated in a number of other student organizations. OCW's 1922 yearbooks writes that "Maggie is the gal who ran Willard Hall. She made speeches in the dining room and enjoyed it! She made a splendid house president and was one of the most popular girls anywhere. She can 'bang the ivories' too!"
Pruitt's daughter Margaret was also quite visible during her time in college. Aside from being a star swimmer and tennis player, she served terms as president and vice president of the Em Hi sorority, vice president of her senior class, as well as actively participating in many other clubs, performing in numerous theatre and music productions, and receiving dozens of awards. After graduation, she began her teaching career at the junior high school in Blackwell, Okla. and is now enjoying her retirement following a 34-year career in education.