USAO' Art Wrecker Studios in downtown Chickasha to host haunted house Oct. 30
---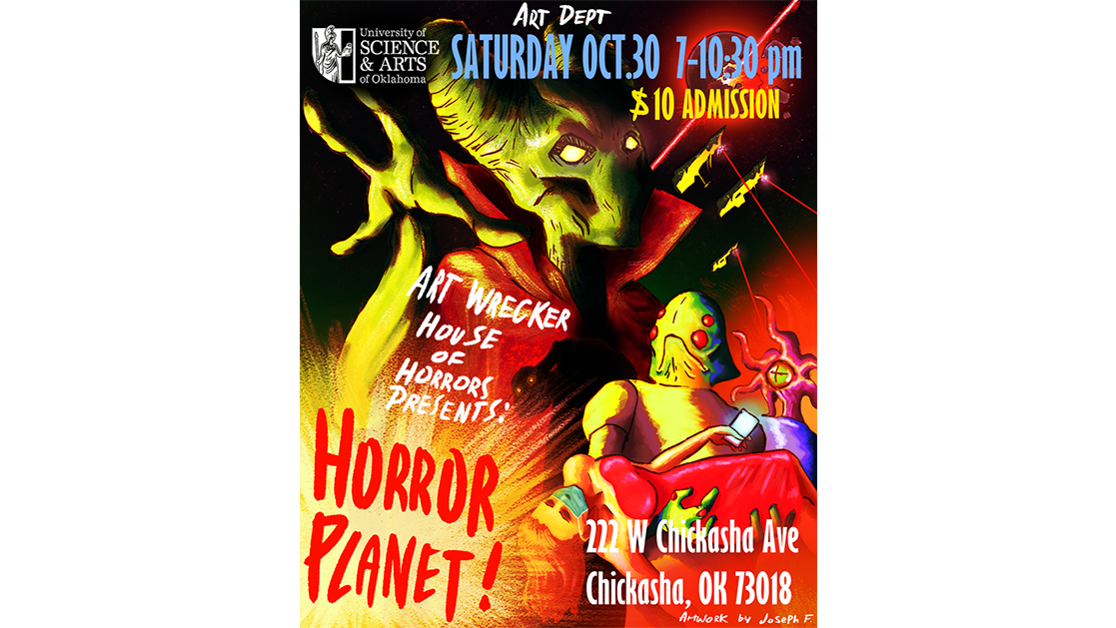 The University of Science & Arts of Oklahoma's recently remodeled Art Wrecker Studios in downtown Chickasha will host an alien-themed haunted house event, "Horror Planet," Oct. 30 from 7–10:30 p.m. Admission is $10 at the door.
More than 40 current USAO students as well as alumni constructed the strange environments and elaborate costumes for the haunted house, the first of many events that will invite the community to participate in the spectacle, performance and multimedia experiences that this new and improved gallery will allow USAO to hold.
"Art Wrecker is about exhilaration," said Jordan Vinyard, associate professor of art and gallery director. "Its purpose is not to be a static space where people simply look at artwork, but rather to be an immersive space that people can engage with."
Future activities planned at Art Wrecker will include events that showcase film and performance, public art, installations, interactive and multimedia works, runways and workshops.
For more information, contact Vinyard at 405-574-1301 or jvinyard@usao.edu.